Naathan Phan

Information
Age (at audition)
24
Sex
Male
Act
Magician
Seasons
8
Position Reached
Vegas Round
Naathan Phan was a magician act from Season 8 of America's Got Talent. He was eliminated in the Vegas Round.
Background
Nathan Phan's talents have been featured at the one and only Disneyland Park and Resort, movies like Superbad, television programs such as Reno 911! and Tosh.0, and even at the exclusive, Magic Castle in Hollywood. Naathan is a member of the Academy of Magical Arts, Inc, the Screen Actor's Guild, and the National Eagle Scout Association.
Naathan has performed for celebrities in Los Angeles, crowds at the Magic Castle in Hollywood, international audiences at Disneyland, and has been flown across the country for private and public bookings. 1
Audition
Naathan Phan's audition in Episode 804 consisted of escaping from a straitjacket while singing "I Want to Break Free." Howard Stern and Heidi Klum both buzzed the act.
Realizing Naathan could only progress if three judges voted for him, Heidi suggested Naathan perform a second trick on-the-spot. Naathan's second performance consisted of a "sleight of mouth" trick in which he placed an open deck into his mouth, dropped all the cards onto the floor, and revealed the selected card to be folded into quarters to be in his mouth. Impressed, Howard Stern, Heidi Klum, Mel B, and Howie Mandel all voted "Yes," sending Naathan to the Vegas Round.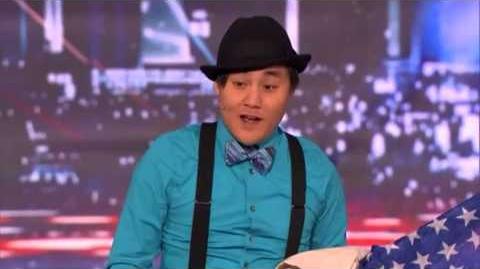 Vegas Round
Naathan Phan was sorted into the "Magicians" category in the Vegas Round. His performance in Episode 809 consisted of joking about Samuel L. Jackson for not appearing for him due to a "Pulp Fiction incident" and then creating the illusion of a bird cage with four birds in it disappearing. Naathan's audition was not strong enough for the judges to send him to the Quarterfinals, eliminating him from the competition along with R.J. Cantu in the same episode.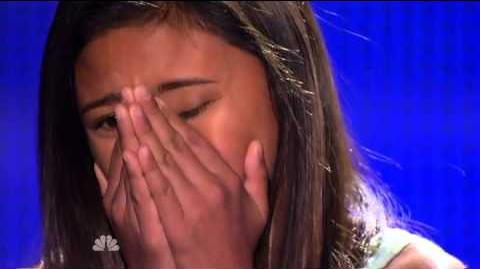 After the Show
Naathan Phan was a contestant on Season 4 of Penn & Teller: Fool Us. He did not fool the duo.
External Links
Community content is available under
CC-BY-SA
unless otherwise noted.