Nezbit Blue was a yodeller from Season 8 of America's Got Talent. He was eliminated in the audition round.
Background
Audition
Nezbit Blue's audition in Episode 801 consisted of singing "She Taught Me to Yodel" while donning an alien suit. Howard Stern, Heidi Klum, Mel B, and Howie Mandel all buzzed the act. All four judges voted "No," eliminating the act from the competition.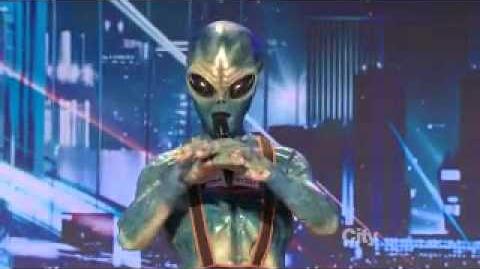 Trivia
Nezbit was the only yodeler act of Season 8 whose audition was televised.
External Links