Nick Pike was a danger juggler act from Season 5 of America's Got Talent. He was eliminated in the Vegas Round, but he returned for the Quarterfinals when another act dropped out of the competition. He was eliminated again in the Quarterfinals.
Background
Nick originally from Great Britain, is now based in Myrtle Beach, South Carolina. Nicks has been a headline act on the largest cruise ships around the world for the past seven years, performing on five compaines, 22 ships, 180 cruises and over 700 shows. Companies include Princess Cruises, Royal Caribbean, Carnival, Celebrity and Cunard's QE2. Nick Stormed onto the US College entertainment scene with his first showcase at APCA Nationals in 2010, followed by NACA Nationals in 2011. He is now represented by Neon Entertainment one of the leading College Entertainment Agencies. Nick performed at 20 Colleges during his 2010 US College Tour and is expected to perform at over 40 Colleges this year.
Nicks solo variety show has been performed at festivals and famous outdoor venues around the globe from Londons Covent Garden, to Sydney, Australia. Nick performed during the 2009 and 2010 summer seasons at Barefoot Landing in North Myrtle Beach SC performing to thousands of tourists from all across America. Nick is one of the few people in the world to have BA honors degree in Contemporary Circus and Theatre from The Circus Space in London. After graduating, Nick spent a year living in Sweden and has performed with The Swedish Royal Theatre, Dramaten & Cirkus Cirkor, Scandinavia's leading Contemporary Circus Company. Nick has performed thousands of shows around the globe, entertaining millions of people from all walks of life. 1
Audition
Nick Pike's audition in Episode 505 consisted of juggling flaming batons while riding a flaming six-foot tall unicycle, jumping off the unicycle, juggling three bowling pins, performing acrobatic tricks, juggling balls, break dancing, and juggling a chainsaw with two balls. Piers Morgan buzzed the act. Piers, Sharon Osbourne, and Howie Mandel all voted "Yes," sending Nick to the Vegas Round.
Vegas Round
Nick Pike was one of the Standby Acts in the Vegas Round. He was sorted into the "Danger Acts" category. Its performance in Episode 512 consisted of juggling a flaming baton and two different-sized knives with a bag over his head while walking on a path of broken glass with his bare feet. His audition was not strong enough for the judges to send him to the Quarterfinals, eliminating it from the competition along with the Danger Committee.
Quarterfinals
Although he had been eliminated, Nick Pike returned for the Quarterfinals because Twisted Trystan & Krystan withdrew from the competition. His Quarterfinals performance in Episode 513 consisted of performing a backflip, juggling flaming batons while riding a flaming unicycle, and lighting his pants on fire. Piers Morgan buzzed the act. Nick Pike did not receive enough votes to finish in at least fifth place in America's Vote, eliminating him from the competition in Episode 514 along with Kung Fu Heroes, instead of Fighting Gravity.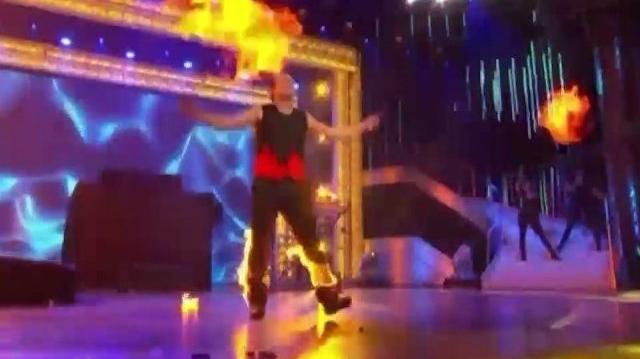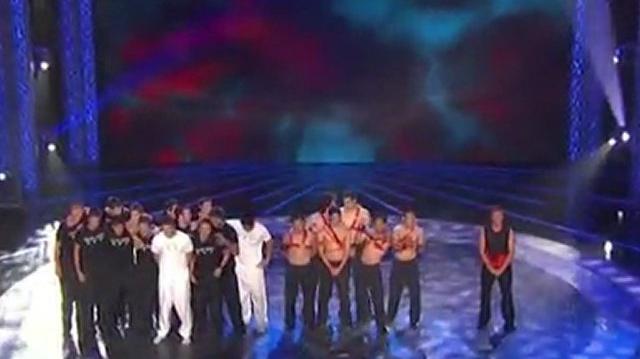 External Links