Olivia Rox was a singer and guitarist from Season 8 of America's Got Talent. She was eliminated in the Vegas Round.
Background
Olivia Rox has grown up in a very musical household. Her dad is acclaimed Jazz great saxophonist Warren Hill, and her Mom, producer/writer/director Tamara Van Cleef, used to sing alternative rock, and produced records together with her Dad for ten years. It all began one day at the age of 2, while backstage at her Dad's concert at the Chicago Theater, when Olivia begged to join her Dad on stage to sing a song. She had been watching Snow White, and listening to Someday My Prince Will Come from the movie, and got up there in front of thousands of people like it was a normal day, and sang it to perfection. After receiving her first standing ovation, she was hooked.
Twelve years later, and numerous concerts on her own and guest appearances with her Dad in front of thousands, Olivia has come into her own as a dynamic vocalist, songwriter and performer. She got the chance to prove her passion for performing, when at age 9 she landed the starring role of "Annie" at Boulder's Dinner Theater. Olivia delivered 75 performances and the prestige of an Ovation Award Nomination by the critics for her acting and singing.
At the age of 3, Olivia's voice instructor recognized that she had perfect relative pitch. At 4, she wrote her first song at the piano. At age 14, Olivia had composed over 300 songs. Her song "Love in her Hearts" was inspired at age 8, after an encounter with a homeless person that she wanted to bring home. Shortly after, she was chosen as one of the "Best of the Best Young Artists in Colorado" and performed the song at a benefit for "Cherish Our Children International". Not only did Olivia's personal campaign raise the most money for the charity, but her song was selected as COCI's new theme song.
Shortly after filming a movie about herself, Olivia and her family relocated to Los Angeles where one of her first opportunities was a chance to demonstrate her voice to one of the most successful Pop music producers in the world: Matthew Gerrard. Gerrard was so impressed with Olivia that he quickly produced her on a song as a personal endorsement, as well as co-writing and recording a brand new song together, entitled "I Am Me".
Later, Olivia made it to the final testing for Disney's new pilot "Bits and Pieces". She also landed a lead role in the Sci-Fi film "Tears" and a commercial for AT&T, then Olivia shot her first music video of her own song "Do You Know". Olivia's most cherished passion is to give back and to help others. She loves to lend her support and talent to Unicef, Best Friends Animal Sanctuary, The Humane Society, Cherish Our Children International, tutoring kids, as well as various Nursing Homes where she loves to sing to the elderly just to cheer them up.1
Audition
Olivia Rox's audition in Episode 806 consisted of singing "As Long as You Love Me" while playing the guitar. Howard Stern, Heidi Klum, and Mel B (Howie Mandel was not present) all voted "Yes," sending Olivia to the Vegas Round.
Vegas Round
Olivia Rox was one of the acts that were eliminated without performing in Las Vegas in Episode 808.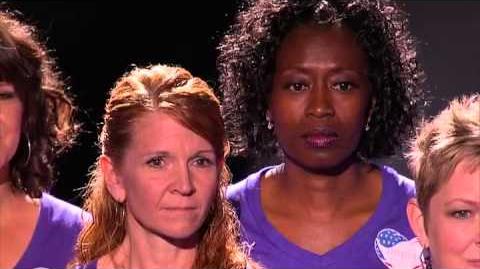 After the show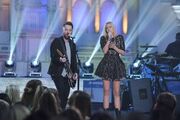 In 2016, Olivia tried out for the fifteenth season of American Idol. Her audition aired on January 7, 2016. She finished in the top 10.
Recently, Rox has released her own debut single, It Girl, that reached Top40 charts followed by her debut album, Poprox. During late-July of 2020, Olivia released her acoustic album, Just A Girl & Her Guitar, free to the public, as a way of giving back during COVID-19. On top of recording her music, she has also been active on her YouTube channel, oliviaroxmusic, by releasing multiple music and lyric videos. She is currently working on her third studio album under her own independent label, Songbird Music Group, created by Rox's manager and mother, Tamara Van-Cleef.
External Links
Season 8 Vegas Round

Immediate Decision
Performed Day 1
Performed Day 2