Oscar and Bernie was a ventriloquist act from Season 2 of America's Got Talent. He was eliminated in the audition round.
Background
Oscar is originally from Cleveland, Ohio. He moved out to Las Vegas when he was nineteen years old and has been performing professionally since 1978, starring as half of the "Ain't Brothers". His stand-up comedy act consists of adult humor, a variety of impressions, anecdotes and Bernie, a parody on ventriloquism. Bernie declares he wants to debate Triumph, the insult dog. Bernie is an obnoxious, politically incorrect, parrot puppet characterization of George Burns, complimented by Oscar doing Mr. Burns's voice. Mr. Burns, while performing at Caesar's Palace, encouraged Oscar, by telling him that he had flopped in show business for 20 years before he made it.
Oscar is also the owner of Academy Award Productions, shooting freelance videography and Komedy Karaoke D.J. services. He has taped Jerry Lewis, Robert Goulet, Phyllis Diller, Mickey Mantle, Ernest Borgnine, Norm Crosby, Don Rickles and Sylvester Stallone, and others at and for different events. Oscar moved back to Cleveland for family concern's in 1996 and has recently come back to Cleveland. Oscar's hobbies are water and snow skiing, dancing and comedic glass collecting. While living in Ohio, Oscar had been performing at numerous Clubs and Lodges in the Cleveland area, and recently was back in Cuyahoga Falls, at the new Funny Stop, for a week engagement. Oscar says,"I plan to produce a show of all puppeteers, titled "Guys With Dolls," and start a foundation, "Puppets for Patients," distrubuting puppets to children in hospitals. I'm also collaborating with people now to produce"The Blue Collar Cook" starring IBEW Chef, Tommy Klesch." Oscar provided the comic relief for Dave Roman's creative thinking workshop "Fire Your Boss" at Lakeland Community College, and has released his eBook titled,"Sometimes...You Gotta' Kicka' Cab!" In 1989, they were on The Gong Show. 1
Audition
Oscar and Bernie's audition in Episode 204 consisted of performing a ventriloquism routine. Piers Morgan, Sharon Osbourne, and David Hasselhoff all buzzed the act. At least two judges voted "No", eliminating the act from the competition.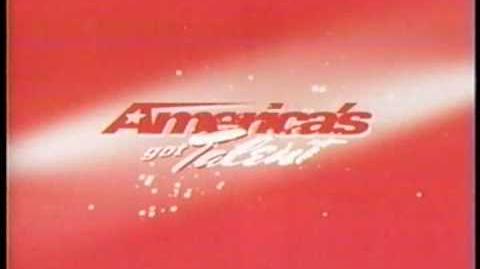 External Links