POPLYFE

Information
Age (at audition)
12-16
Sex
Mixed
Act
Band
Seasons
6
Position Reached
4th Place
POPLYFE was a band act from Season 6 of America's Got Talent. It finished in fourth place in the competition.
Background
PopLyfe was a rock and soul band from Oakland, California. The group got their start in the living room of keyboardist and musical director Dylan Wiggins' home. The oldest son of legendary artist and producer D'Wayne Wiggins of Tony Toni Tone, it's no surprise that Wiggins' home would be the meeting place for friends to hang out and jam on instruments, including multiple guitars, drums, keyboards and a grand piano.
PopLyfe was years before their audition when Dylan and his best friend, drummer Denzel Merritt, his cousin Ali-Khan Lochin on the turntables, and little brother Jaden Wigginson bass guitar began to jam together on a regular basis. When vocalist (and the band's only girl) Kehlani Parrish and guitarist Dillon Ingram joined in, the group was already performing at local events. They soon moved on to larger venues, have recorded a few songs, and continue to support community events throughout the San Francisco Bay Area. Growing up in a community that has produced generations of musicians and artists who have changed the music industry, PopLyfe's focus on musicianship reinforces the value of live music, hence their motto "Go LIVE or Go HOME!"
When not in rehearsal or attending school, the group enjoys participating in activities: Jaden might be found acting or cooking savory treats, Kehlani practicing with her dance troupe, Dillon playing lacrosse or skiing, Ali-Kahn acting or modeling, and Dylan and Denzel off skateboarding or BMX biking. 1
Audition
POPLYFE's audition in Episode 602 consisted of performing "Billionaire." Although Piers Morgan voted "No," Sharon Osbourne and Howie Mandel both voted "Yes," sending it to the Vegas Round.
☀https://youtu.be/z5BLNpZWVbQ<Audition
Vegas Round
POPLYFE was one of the Judges' Favorites in the Vegas Round. It was sorted into the "Bands" category. Its performance in Episode 611 consisted of performing its own arrangement of "Forget You." Its audition was strong enough for the judges to send it to the Quarterfinals along with The Fiddleheads.

https://youtu.be/R--DKgErEss<Audition
Quarterfinals
POPLYFE's Quarterfinals performance in Episode 617 consisted of performing "Rolling in the Deep." The act received enough votes to send it to the Semifinals in Episode 618 along with Landau Eugene Murphy, Jr..
Semifinals
POPLYFE's Semifinals performance in Episode 625 consisted of performing its own version of "Come Together" while each member of the band was in a separate "box." The act received enough votes to send it to the Finals in Episode 626 along with Lys Agnès.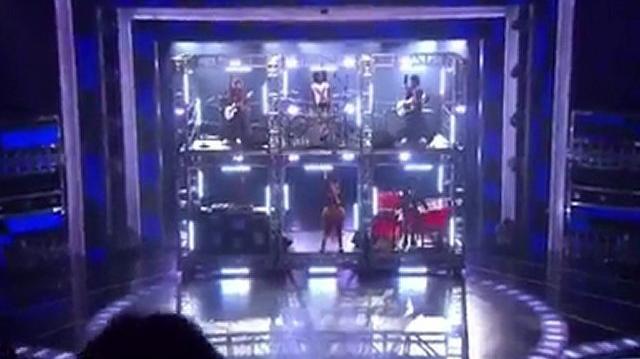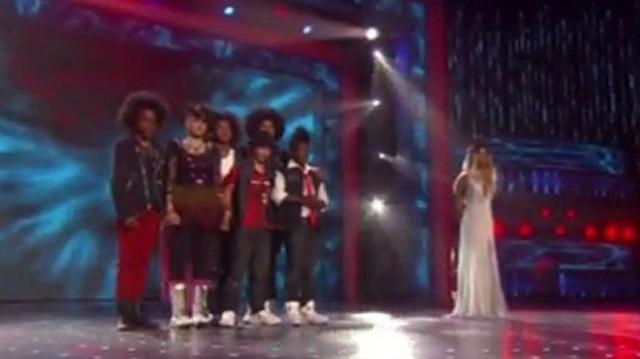 Top 10
POPLYFE's Top 10 Finals performance in Episode 629 consisted of performing portions of "I'll Be There," "I Want You Back," and "The Love You Save." The act received enough votes to send it to the Final 4 in Episode 630 instead of Landon Swank.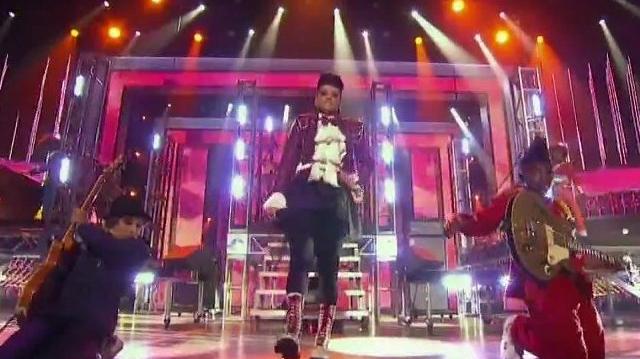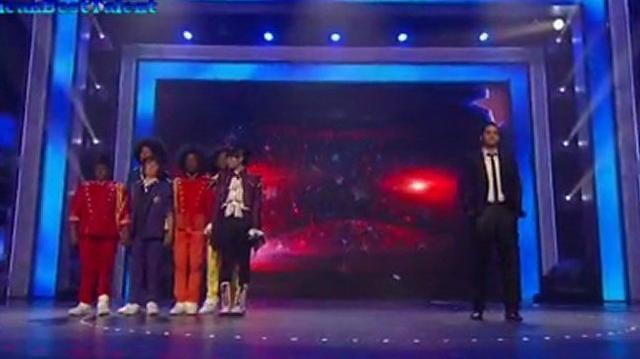 Final 4
POPLYFE's Final 4 Finals performance in Episode 631 consisted of performing portions of "We Will Rock You" and "We Are the Champions."
Finale
For the finale in Episode 632, POPLYFE performed "Higher Ground" in a duet with Stevie Wonder. The band was revealed to have finished in fourth place in the competition that same night, under Landau Eugene Murphy, Jr., Silhouettes, and Team iLuminate.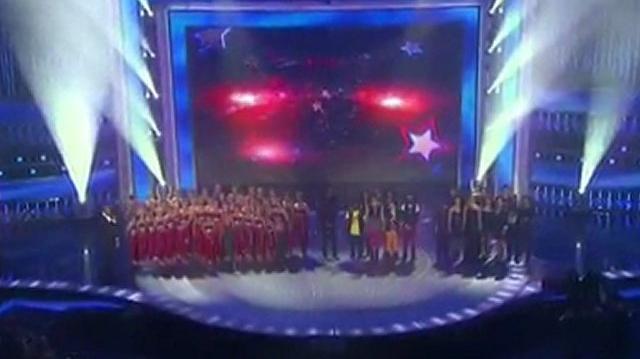 After the Show
In late June 2012, POPLYFE broke up, with three members, lead singer Kehlani Parrish, Dillon Ingram, and Denzel Merritt leaving the band. In Kehlani's words, "When I see a problem, I am not going to just let it happen. I am going to voice my opinion. I was pointing out these things. Me and the other two boys that I am currently together (with) were just noticing all these problems and it was like… it seemed to be the people who weren't directly related weren't working out. So we had a meeting and they decided that it wasn't going to work for all of us to stay. And we were happy to go anyway. Because it wasn't working out anymore. It was really sad."
Kehlani has since re-teamed with exiled Poplyfers Dillon Ingram and Denzel Merritt to form CONTRABAND –which performed its first major concert on July 21, 2012 in San Jose. 1
To date, Kehlani received two Grammy nominations: Best Urban Contemporary Album in 2016, and Best R&B Performance in 2018.
External Links
Community content is available under
CC-BY-SA
unless otherwise noted.