Primitivo Montoya was a dancer and singer from Season 6 of America's Got Talent. He was eliminated in the audition round.
Audition
Primitivo Montoya's audition in Episode 601 consisted of singing and dancing to "Dynamite." At one point in his performance, however, he fell off the stage after attempting a somersault. He was okay. Piers Morgan, Sharon Osbourne (Mandel buzzed for her), and Howie Mandel all buzzed the act. All three judges voted "No," eliminating him from the competition.

https://youtu.be/4bOVcga3dwg<Audition
Audition All Stars
Primitivo Montoya performed in Episode 632 as one of the ten Audition All Stars in the Season 6 America's Got Talent finale. His role consisted of dancing, (intentionally) falling off the stage (but landing on a mattress), and singing "Time of My Life" with the others.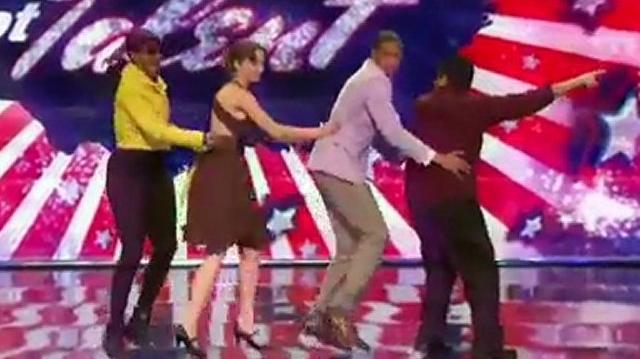 Trivia
Primitivo Montoya is the first act who fell off the stage.