Prince Poppycock was an opera singer act from Season 5 of America's Got Talent. He finished the competition in 4th place. Prince Poppycock returned for America's Got Talent: The Champions, where he was eliminated in the Preliminaries.
Background
Prince Poppycock, whose real name is John Quale, has been singing since he could speak. At 11, he had his first professional gig at the Kennedy Center, with the Washington Opera children's choir. He continued his studies at competitive Interlochen Arts Camp, performing and touring with musicals and choirs through his high school and college years.
Inspired by his love for a wide range of musical styles and artists like David Bowie, Depeche Mode, opera, madrigals, Gregorian chant, The Smiths, and Gilbert and Sullivan, John began to write and record his own music while still a teen. In college, he was lead singer and songwriter for Chicago synth pop band Endora; later, after moving to Los Angeles, he wrote, produced, and released his solo debut album, Worldview, which is now available on iTunes. While in LA, John won critical acclaim for his role in smash musical "The Beastly Bombing," a winner of the LA Weekly Theater Award for Best Musical that enjoyed two short off-Broadway runs in NYC. He also wrote a civil rights anthem called "Rise Up and Shout" for a documentary of the same name about emerging gay Los Angeles artists which recently premiered on the Sundance Channel.
In 2006 John created the character of Prince Poppycock: a roguish operatic dandy with a persona and repertoire that drew on all John's varied influences as a performer and a musician. Described by style maven and pop culture journalist Rose Apodaca as "a rock star in Rococo France," Poppycock's look and sound combined elements of glam rock, light opera, synth pop, and Western art music in a way that was fresh; sometimes startling; and always entertaining, doing each of those traditions justice yet transcending the past – rather than simply updating it – to become something truly original.
The glittering reign of Prince Poppycock commenced when John was invited to perform the Figaro aria, 'Largo al Factotum,' at a friend's club. There was one stipulation: he must wear a wig. John appeared in a towering powdered confection to highlight how the song is about being a fabulous hairdresser, and Poppycock's royal presence was instantly in demand. Witty and glamorous, with a powerful trained voice, Prince Poppycock has opened for bands like the Dresden Dolls and The Sounds; sung at extravagant special events like New York's Dances of Vice; and opened for performance art legend Ann Magnuson at downtown LA's prestigious Redcat Theater.
John works actively on both Prince Poppycock as well as his solo projects as a singer and songwriter. He is presently partnering with songwriter and keyboardist Kristian Hoffman (of The Mumps and Klaus Nomi note) on the Poppycock debut album. 1
Audition
Prince Poppycock's audition in Episode 503 consisted of singing "Largo al factotum." Piers Morgan, Sharon Osbourne, and Howie Mandel enjoyed the audition and were shocked over his great voice because of his unique appearance. All three judges voted "Yes," sending Prince Poppycock to the Vegas Round.
Vegas Round
Prince Poppycock was one of the Judges' Favorites in the Vegas Round. He was sorted into the "Classical Singers" category. During the week, he was actually ill. His performance in Episode 511 consisted of singing "La donna è mobile." At the end of the song, his ill voice struggled to hit the high note and the judges were disappointed that he wasn't well enough to perform his best. Nevertheless, due to his uniqueness and showmanship, his audition was strong enough for the judges to send him to the Quarterfinals along with Hannibal Means.
Quarterfinals
Prince Poppycock performed in Week 4 of the Quarterfinals in Episode 519. He sang "Vesti la giubba" while dressed in a clown costume that lit up with several LED lights. Piers liked Poppycock's two personalities (John Quale and Poppycock) and said he had a great Broadway-ready voice. Sharon loved his costume and liked the fact he was fit for a opera singer. Howie liked his performance and said it was campy. Poppycock received enough votes to be sent to the semifinals in Episode 520 instead of Strikers All Stars and NU Covenant.
Semifinals
Prince Poppycock performed in Week 1 of the Semifinals. His performance in Episode 525 consisted of singing a modified version of "Bohemian Rhapsody." He received a standing ovation from the audience and the judges, who claimed his performance was the best of the night. Piers Morgan said he out-camped Freddie Mercury, Sharon Osbourne described him as the male Lady Gaga, and Howie Mandel said this was his night. Prince Poppycock received enough votes to be sent to the Finals in Episode 526 along with Michael Grimm and Taylor Mathews.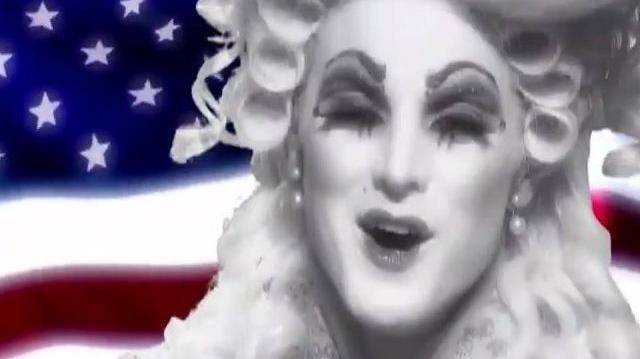 Top 10
Prince Poppycock's Top 10 Finals performance in Episode 529 consisted of singing a medley of "The Star Spangled Banner", "The Yankee Doodle Boy," and "The Stars and Stripes Forever." Howie Mandel said his performances are unique, Sharon Osbourne said his performances and style were neverending, and Piers Morgan said he always put on entertaining shows. Prince Poppycock received enough votes to be sent to the Final 4 in Episode 530 instead of Michael Grasso.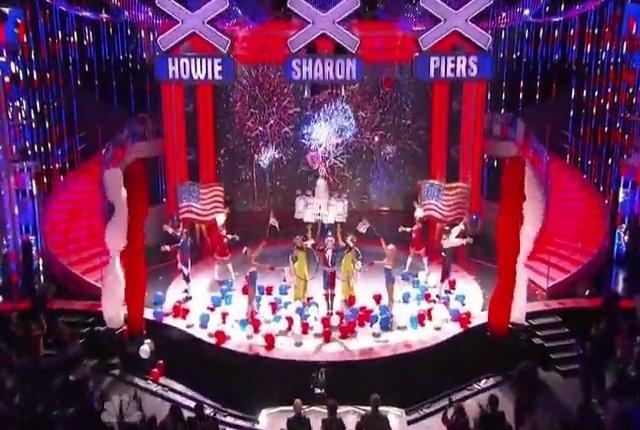 Final 4
Prince Poppycock's Final 4 Finals performance in Episode 531 consisted of singing "Nessun dorma" with his interpretation of a knight rescuing a princess. Piers Morgan buzzed the act. Howie Mandel and Sharon Osbourne liked the performance, but Piers thought he had blown it. Piers loved when Prince Poppycock was fun and a showman, and this performance did not impress him too much.
Finale
For the finale in Episode 532, Prince Poppycock performed "Last Dance" and "No More Tears (Enough is Enough)" in a duet with Donna Summer. All the judges thought that is the fun and campiness he displayed was what Prince Poppycock is. Piers Morgan said he made a mistake and should never have buzzed him the other night. Prince Poppycock was revealed to have finished in fourth place in the competition that same night, behind Michael Grimm, Jackie Evancho, and Fighting Gravity.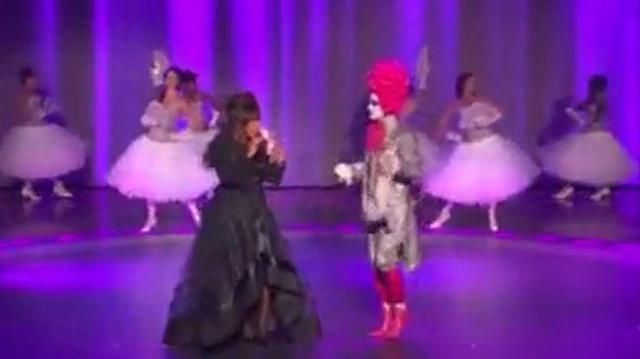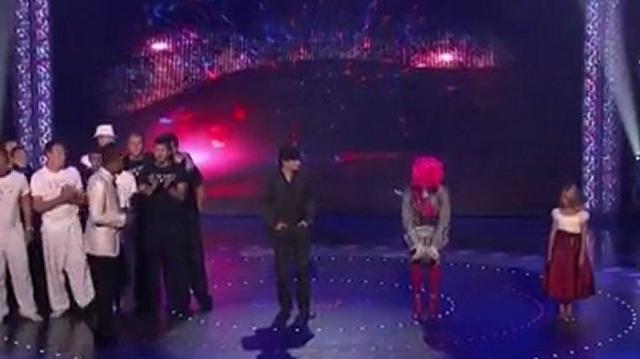 After the Show
On the results show of the first Season 6 Semifinal show on August 24, 2011, Prince Poppycock sang "Feeling Good" as a special guest.
The Champions Preliminary
Prince Poppycock returned for The Champions.  His performance in Episode TC03 consisted of singing an operatic version of The Edge of Glory by Lady Gaga. Howie Mandel, Mel B, Heidi Klum, and Simon Cowell all gave him standing ovations.  Prince Poppycock did not receive enough votes to advance to the night's Top 3, eliminating him from the competition.  
Trivia
Prince Poppycock was the oldest contestant in the Final 4, being 32 years old. Michael Grimm, the second oldest, was 30 years old.
He was the only Final 4 contestant to be buzzed, but Piers Morgan later apologized for buzzing him.
External Links