Professor Splash

Information
Age (at audition)
50
Sex
Male
Act
High Diver
Seasons
6
Position Reached
Semifinalist
Professor Splash was a high diver act from Season 6 of America's Got Talent. He was eliminated in the Semifinals.
Background
Darren Taylor is the talent behind Professor Splash. Taylor, who hails from the state of Colorado, has more than 25 years of professional high diving experience. He has traveled the world breaking world records and entertaining millions.
Seen by over half a billion people, Taylor holds twenty-one world records in eight countries (Italy, Spain, Germany, Japan, and the US) and is considered the greatest stunt diver in the world.
Professor Splash has received wide spread acclaim for his unique talent. He has been featured on Jimmy Kimmel Live where he broke his own world record and has been featured in Sports Illustrated and numerous other publications. He is currently on record in both the Guinness Book of World Records and Ripley's 2009 Edition 1
Audition
Professor Splash's audition in Episode 603 consisted of bellyflopping 26 feet from a steel ladder into a standard children's wading pool. Piers Morgan, Sharon Osbourne, and Howie Mandel all voted "Yes," sending him to the Vegas Round.
Vegas Round
Professor Splash was one of ten acts to advance straight to Hollywood without auditioning in Las Vegas in Episode 611.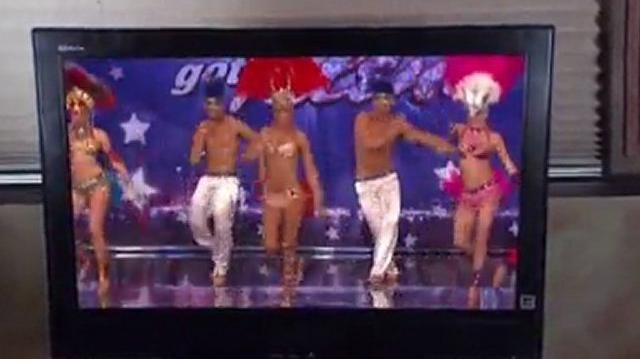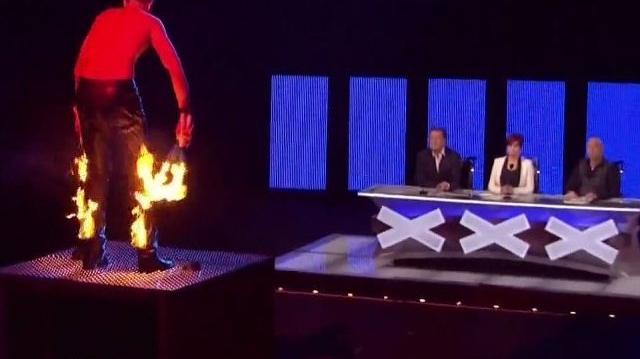 Quarterfinals
Professor Splash's Quarterfinals performance in Episode 617 consisted of bellyflopping 36 feet, 7 inches (a world record height) from a steel ladder into a standard children's wading pool. He finished in either fourth or fifth place in America's Vote in Episode 618. In the Judge's Choice, although Sharon Osbourne did not vote for the act, Piers Morgan and Howie Mandel both voted for him, sending him to the Semifinals instead of Seth Grabel.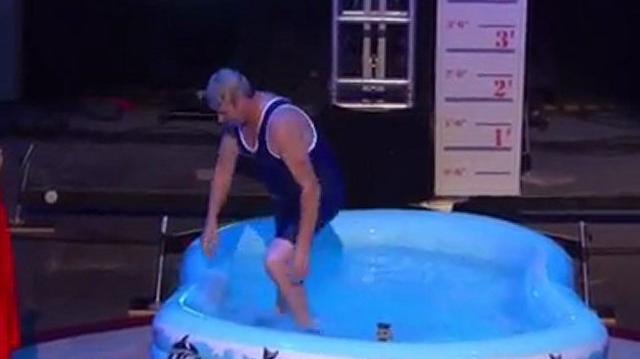 Semifinals
Professor Splash's Semifinals performance in Episode 627 consisted of jumping 70 feet from a steel ladder into an eight-foot deep diving tank with a flaming surface. The act did not receive enough votes to finish in at least sixth place in America's Vote, eliminating him from the competition in Episode 628 along with Fatally Unique and Summerwind Skippers, instead of Landon Swank.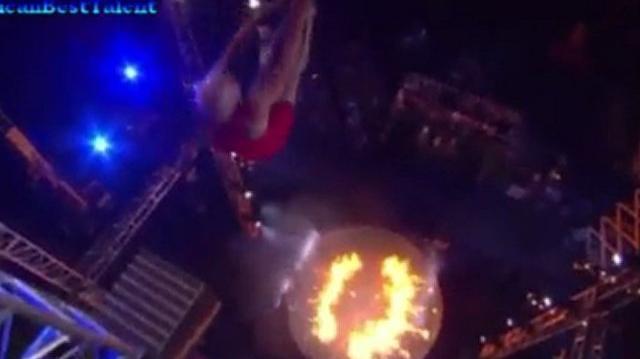 After the Show
Professor Splash returned to the ninth season of America's Got Talent as a special guest, in which he attempted to set a new world record. He was successful.
External Links
Community content is available under
CC-BY-SA
unless otherwise noted.