Rami Sbahi

Information
Age (at audition)
12
Sex
Male
Act
Rubik's Cube Solver
Seasons
9
Position Reached
Judgment Week
Rami Sbahi was a Rubik's Cube solver act from Season 9 of America's Got Talent. He was eliminated before the Judgment Week.
Background
Rami Sbahi lives in Michigan. He had the former World Record for fastest 2x2 Rubiks Cube single, with 0.58. He broke this record at the Canadian Open 2015.
Audition
Rami Sbahi's audition in Episode 904 consisted of solving a Rubik's Cube both with his feet and with his hands quickly. Howard Stern, Heidi Klum, Mel B, and Howie Mandel all voted "Yes," sending Rami to Judgment Week.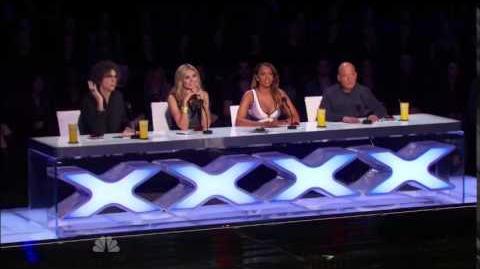 Judgment Week
Rami Sbahi did not perform in the judgement week as he was cut prior to this stage of the completion.
External Links