Reverse Order was a pop rock band act from Season 7 of America's Got Talent. It was eliminated in the Quarterfinals.
Background
Reverse Order is a dynamic pop rock band that combines powerful teen anthems with driving guitars and infectious melodies. Their unique blend of two lead vocalists sets them apart from most bands in their genre. Coming together in 2008 the band has made a huge impact in the Northeast Region, and the Nation as a whole. Thriving through over 400 self-booked shows highlighted by a 2008 and 2009 Bamboozle appearance, a 2009 Vans Warped Tour appearance, 2 national tours, and constant features on Local and National TV, Reverse Order is taking the music industry by storm. Reverse Order released their newest EP 'Right Now' in May 2012. 1
Audition
Reverse Order submitted its audition onto YouTube. Although the audition was neither viewable nor votable on the AGT YouTube Channel, the group's audition was strong enough for the judges to send it to the Quarterfinals along with eleven other YouTube Acts.
Quarterfinals
Reverse Order's Quarterfinals performance in Episode 722 consisted of performing "I Kissed a Girl" as a band. It did not receive enough votes to be sent to the Semifinals, eliminating the group from the competition in Episode 723 along with Cast In Bronze, instead of Academy of Villains.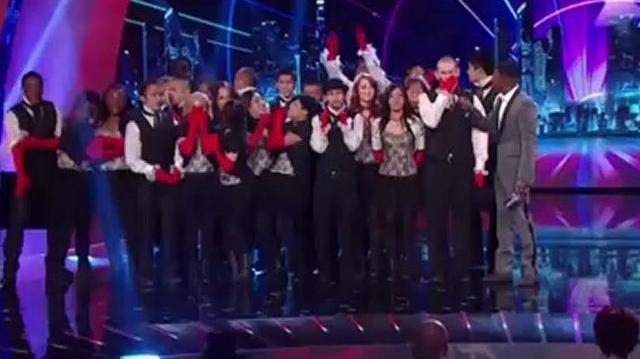 External Links
Season 7 Quarterfinals

3 • 4 • 5 • 6 • 7 • 8 • 9 • 10 • 11 • 12 • 13 • 14 • 15 • 16

Week 1
Week 2
Week 3
Week 4
YouTube
Wild Card