Ricardo Aleman was a stand-up comedian act from Season 2 of America's Got Talent. He was eliminated in the audition round.
Audition
Ricardo Aleman's audition in Episode 204 consisted of performing a comedy routine involving a joke about looking not Mexican but like Angelina Jolie. Piers Morgan, Sharon Osbourne, and David Hasselhoff all buzzed the act. At least two judges voted "No," eliminating Ricardo from the competition.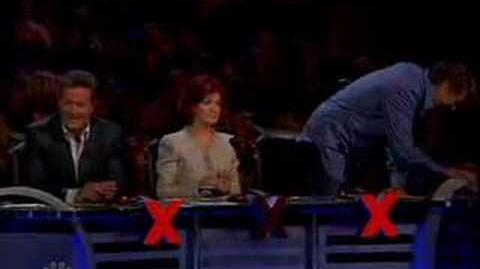 External Links
[Account]<Youtube Channel.