Rick Maisel was an escape artist from Season 2 of America's Got Talent. He was eliminated in the audition round.
Background
Rick has been performing for over 40 years. Starting at the age of 8, Rick had his first professional appearance when he was just 9 and was listed in the yellow pages at the age of 10. Performing all over the world, Rick Maisel has amazed his audiences with death defying escapes from not only a washing machine, but also suspended from beneath a Hot Air Balloon. He also holds "Guiness Book of World Records" for the fastest escape from a straight jacket. Rick has also appeared on national television shows such as "The Tonight Show" with Jay Leno , Ripley's Believe It Or Not, and "The Steve Harvey Show". He has also been in the newspaper headlines all over the world. 1
Audition
Rick Maisel's audition in Episode 202 consisted of attempting an escape in which he locks himself in a working laundry machine and tries to escape before the "deadly spin cycle" begins. It appeared as if Piers Morgan  and David Hasselhoff buzzed the act. Afterwards, Jerry Springer tried to help Rick out, but couldn't get the door open. After Rick finally escaped, he was eliminated from the competition since at least two judges voted "No."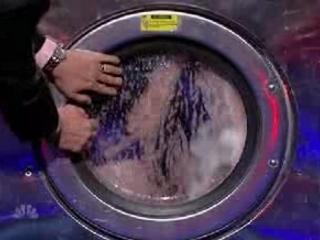 After the Show
Rick Maisel appeared on Season 3 of Penn & Teller: Fool Us, where he performed the same laundry machine escape act that he attempted on America's Got Talent. Season 11 contestants Ryan Stock and AmberLynn helped him out with his act, with Ryan narrating. Rick did not fool Penn & Teller.
Trivia
Rick also appeared on Season 10, where he was again eliminated in the audition round. However, it was never televised.
External Links