Rock Star Juggler Mike Price was a juggler act from Season 7 of America's Got Talent. He was eliminated in the Quarterfinals.
Background
Mike is very laid back once the curtains close and the stage lights fade. But on stage, he is a tightly wound ball of energy; an artist who focuses so intently on his work that he has emerged as best in his field. His ability to invent and perform the most technically difficult tricks in the world allowed him to capture first place in the international juggling championships.
Mike grew up in the small town of Oshkosh, Wisconsin. At nine years old, he picked up the skill of juggling in just a few minutes, and a year later he was putting on his first performance. Mike honed his skills all through high school performing at fairs and festivals, and grew as a comedian as well. At just 19, Mike was already headlining for all the major cruise lines, performing an astonishing 50 minutes of original material.
All that work finally paid off for Mike when, just a few years later, he walked away with the gold medal at the international juggling championships in Montreal, Canada. In 2002, Mike used his diverse entertaining experience to produce his first large production show called Toy Land. He has formed a creative partnership with five talented musicians who let his one of a kind juggling patterns and transitions dictate the musical experience. Together they would perform this inventive show at larger music venues alongside many nationally recognized bands. Mike then went on to perform pieces from that show at some of the hottest and most famous nightclubs throughout the United States and Europe.
Performing alongside DJ standouts like Carl Cox, Pete Tong, and Armin Van Buuren, Mike would make the music come alive before one's very eyes. The shows he performs now are distant departures from the first show he performed when he was ten years old. He has traveled and performed at more shows than most jugglers do in a lifetime and he has made people from all over the world and from all age groups become fans of juggling. 1
Audition
Rock Star Juggler Mike Price's audition in Episode 702 consisted of juggling five juggling clubs, and then balancing one club from his chin, to his nose, to his forehead, over his head, to his foot, and then kicking the club back up to his hands. Howard Stern buzzed the act, because he dropped one of his clubs. However, Howard, Sharon Osbourne, and Howie Mandel all voted "Yes," sending Mike to the Vegas Round.
Vegas Round
Rock Star Juggler Mike Price was one of the Standby Acts in the Vegas Round. He was sorted into the "Novelty Acts" category. His performance in Episode 713 consisted of juggling glow-in-the-dark balls and bowling pins in the dark. His audition was strong enough for the judges to send him to the Quarterfinals along with David Garibaldi and His CMYK's and Michael Nejad.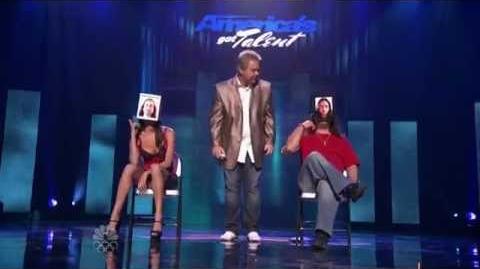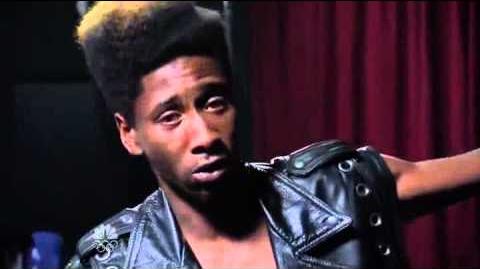 Quarterfinals
Rock Star Juggler Mike Price's Quarterfinals performance in Episode 718 consisted of juggling three knives while riding a unicycle, four flaming batons while riding the unicycle, and five flaming batons over a woman kerosene has been poured onto. He did not receive enough votes to finish in at least fifth place in America's Vote, eliminating him from the competition in Episode 719 along with Cristin Sandu, instead of Jacob Williams.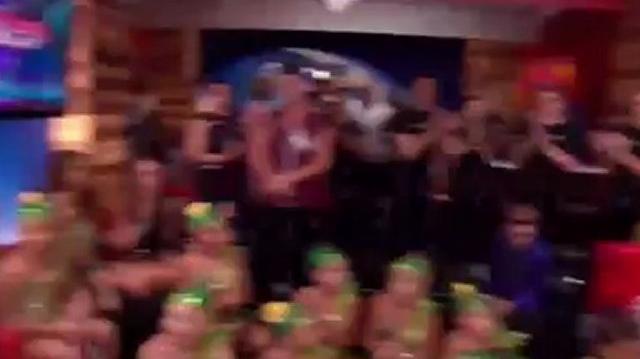 External Links
Season 7 Vegas Round

Uncategorized
Judges' Favorites
Standby Acts
Withdrew
Disqualified
Season 7 Quarterfinals

3 • 4 • 5 • 6 • 7 • 8 • 9 • 10 • 11 • 12 • 13 • 14 • 15 • 16

Week 1
Week 2
Week 3
Week 4
YouTube
Wild Card