Ruby and Jonas

Information
Age (at audition)
9, 10
Sex
Mixed
Act
Ballroom Dancers
Seasons
8
Position Reached
Quarterfinalist
Ruby and Jonas were a ballroom dancing duo act from Season 8 of America's Got Talent. They were eliminated in the Quarterfinals.
Background
Ruby Castro and Jonas Terleckas are two young ballroom dancers who met less than a year before their audition at Dance Town, Ruby's parents' dance studio in Miami, Florida. Both Ruby and Jonas have been dancing for almost five years. In the short time Ruby and Jonas have been a couple, they have already had great success, winning first place in many ballroom competitions and being asked to represent the U.S.A. in the most well-known ballroom competition in the world, held in Blackpool, England. 1
Ruby was a member of The Untouchables, a group who finished in 6th Place in Season 7. Ruby is also the younger sister of D'Angelo of D'Angelo and Amanda, also Season 8 competitors. Ruby and Jonas, as well as D'Angelo and Amanda, are coached by Manny and Lory, both coaches and dancers of the Miami All Stars of Season 6.
Audition
Ruby and Jonas's audition in Episode 802 consisted of ballroom dancing the Cha-Cha to "Oye Como Va." Howard Stern, Heidi Klum, Mel B, and Howie Mandel all voted "Yes", sending the duo to the Vegas Round.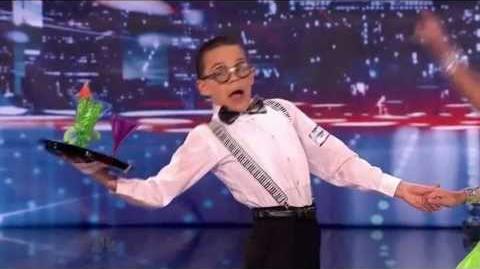 Vegas Round
Ruby and Jonas were sorted into the "Kids Variety" category in the Vegas Round. The duo's performance in Episode 808 consisted of ballroom dancing to Gotan Project's "Santa Maria (Del Buen Ayre)." Unfortunately, at one point in the performance slipped to the ground, but they recovered quickly. Nevertheless, their performance was strong enough for the judges to send them to the Quarterfinals in Episode 809.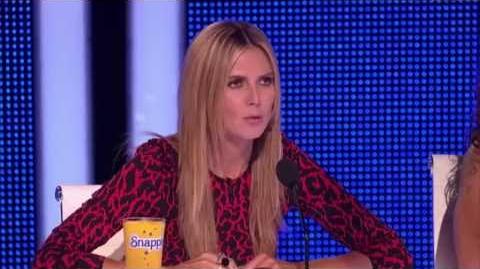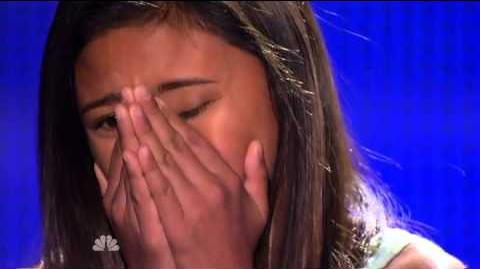 Quarterfinals
Ruby and Jonas's Week 5 Quarterfinals performance in Episode 818 consisted of dancing to Bruno Mars' "Runaway Baby." The pair did not receive enough votes to be sent to the Semifinals in Episode 819, eliminating it from the competition instead of D'Angelo and Amanda.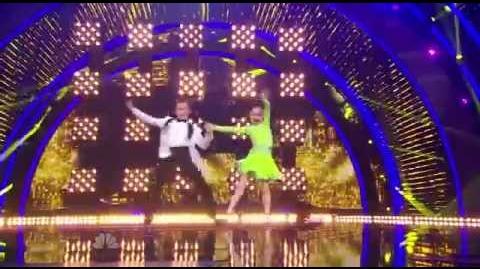 After the Show
In 2016, Ruby competed on Season 13 of So You Think You Can Dance. She finished in 6th place.
Ruby and Jonas competed on Season 2 of World of Dance. They were eliminated in The Cut.
Other Appearances
External Links
Community content is available under
CC-BY-SA
unless otherwise noted.