Selena Mykenzie Gordon

Information
Age (at audition)
15
Sex
Female
Act
Singer
Seasons
8
Position Reached
Quarterfinalist
Selena Mykenzie Gordon was a singer act from Season 8 of America's Got Talent. She was eliminated in the Quarterfinals.
Background
Selena Mykenzie Gordon is from Fort Smith, Arkansas. She started performing in her hometown at the age of 12 and has already had the honor of performing at the Oklahoma/Arkansas Rodeo. From this experience, Selena found the courage to share her vocal talents with the world. Along with her singing ability, Selena participates in her school's choir and drama groups. She is also active on both the volleyball and basketball teams. 1
Audition
Selena Mykenzie Gordon's audition was never televised, but she revealed (2) that she sang Alicia Keys' "Girl on Fire." Howard Stern, Heidi Klum, Mel B, and Howie Mandel all voted "Yes," sending Selena to the Vegas Round.
Vegas Round
Selena Mykenzie Gordon was sorted into the "Female Singers" category in the Vegas Round. Her performance in Episode 808 consisted of singing Martina McBride's "A Broken Wing." Selena's performance was strong enough for the judges to send her to the Quarterfinals.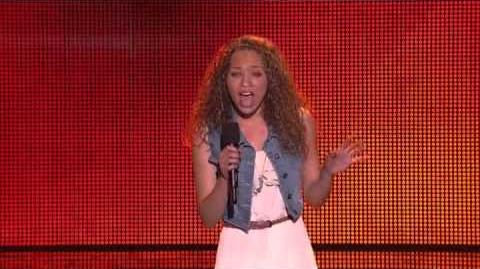 Quarterfinals
Selena Mykenzie Gordon's Week 5 Quarterfinals performance in Episode 818 consisted of singing her rendition of "What Hurts the Most." Selena did not receive enough votes to be sent to the Semifinals in Episode 819, eliminating her from the competition along with Virginia State University Gospel Chorale, instead of Dave Fenley.
External Links
Season 8 Vegas Round

Immediate Decision
Performed Day 1
Performed Day 2