SensEtion

Information
Age (at audition)
21–30
Sex
Mixed
Act
3D video-mapping dance group
Seasons
8
Position Reached
Quarterfinalist
SensEtion was a 3D video-mapping dance group act from Season 8 of America's Got Talent. It was eliminated in the Quarterfinals.
Background
All four members of SensEtion are from Los Angeles, California. The group has been working on the specific act for only a year, and the audition would be the group's first official performance.
Audition
SensEtion's audition in Episode 806 consisted of mapping on to four cubes video projections to portray different effects such as boxes shrinking and boxes crumbling. Although Heidi Klum voted "No," claiming she found the performance boring, Howard Stern, Mel B, and Howie Mandel all voted "Yes," sending the group to the Vegas Round.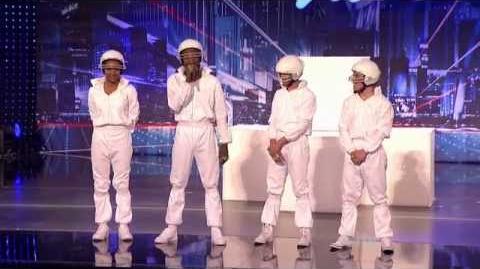 Vegas Round
SensEtion was one of thirty acts to advance straight to the Quarterfinals in New York without performing in Las Vegas in Episode 808.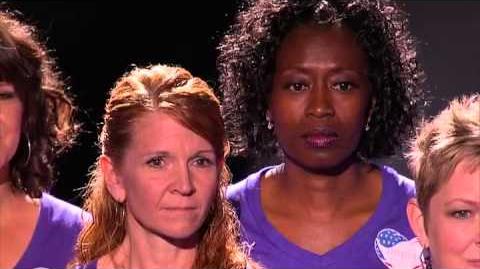 Quarterfinals
SensEtion's Week 4 Quarterfinals performance in Episode 816 consisted of videomapping on cubes to portray objects such as dice, a monster in a crate, a dog in a box, and the American flag, all to Florence and the Machine's "Spectrum." The group did not receive enough votes to be sent to the Semifinals in Episode 817, eliminating it from the competition along with David Ferman, The Robotix, and Tummy Talk.
Trivia
One of the members from the group was not in the quarterfinals.
External Links
Season 8 Vegas Round

Immediate Decision
Performed Day 1
Performed Day 2