Sky Sirens

Information
Age (at audition)
33, 34
Sex
Female
Act
Trapeze Artists
Seasons
5
Position Reached
Vegas Round
Sky Sirens was a trapeze artist duo act from Season 5 of America's Got Talent. It was eliminated in the Vegas Round.
Background
Seattle-based Jenn Wrenn and Jenn Hill each have several years of experience in aerial performance and teamed up in early 2008 as the Sky Sirens. The Jenns are looking to add a dash of zen and a dash of fun to the aerial world, specializing in doubles hoop and trapeze or solo hoop, silk and rope. Their passionate personalities are reflected in their playful, high energy acts.
Jenn Wrenn is a project manager by day and a circus addict by night. She is also the organizer of Circus of Dreams, a Seattle Childern's Hospital charity. She is actually afraid of heights, but feels much more comfortable up high on a trapeze or rope than on a ladder.
Jenn Hill is a professional yogi and cerified Ayurveda practitioner. An exuberant mover since an early age, Jenn competed in gymnastics, then danced through high school at Pacific NW Ballet and college at the University of Washington. 1
Audition
The Sky Sirens' audition in Episode 508 consisted of performing aerial feats on a trapeze together. Piers Morgan, Sharon Osbourne, and Howie Mandel all voted "Yes," sending the duo to the Vegas Round.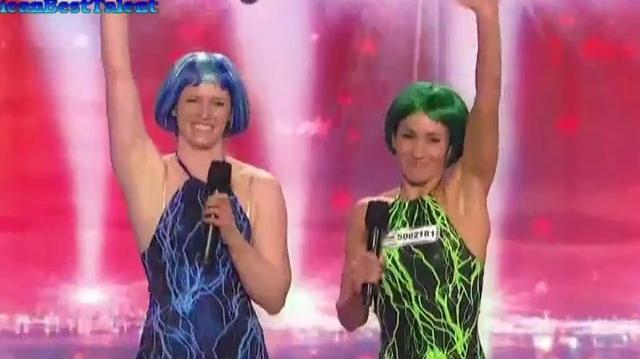 Vegas Round
The Sky Sirens were one of the Judge's Favorites in the Vegas Round. They were sorted into the "Acrobats" category. Their Vegas audition in Episode 511 was never televised (they were spotted watching the other acrobats perform), but their audition was not strong enough for the judges to send them to the Quarterfinals, eliminating them from the competition along with Michael Lipari & Ashleigh Dejon.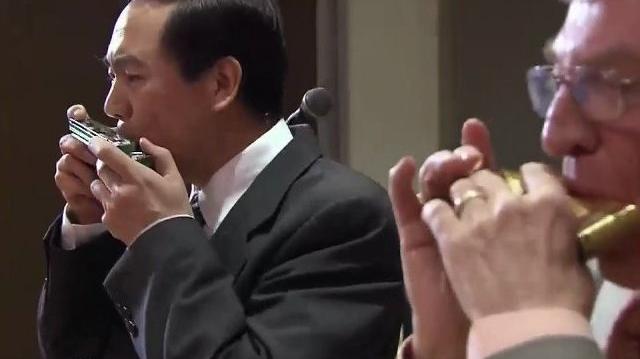 External Links
Community content is available under
CC-BY-SA
unless otherwise noted.