Smoothini

Information
Age (at audition)
33
Sex
Male
Act
Close-Up Magician
Seasons
9
Position Reached
Semifinalist
Smoothini was a close-up magician act from Season 9 of America's Got Talent. He was eliminated in the Semifinals in the Judges' Choice.
Background
Tomas De la Cruz, most commonly known as Smoothini, is a self-proclaimed Jedi Shogun; he mixes of tongue-in-cheek humor and thorough knowledge of entertaining the toughest audiences, having performed on the streets of Times Square; Darwin, Australia; and Naha, Okinawa, Japan.
Currently living in Las Vegas, Smooth, as he is known, is a former United States Marine. Born in the Dominican Republic, but raised in New York City, Smooth was inspired to pursue magic after watching videos of David Copperfield when he was eight years old. He was a little shaken up after the events of 9/11 so he joined the Marine Corps when he was 21. Having honorably completed a tour of service resulting in him serving during the war.
Smooth is a regular at the Haha Comedy Club in North Hollywood. Normally he brings his show on the road for resorts, colleges, festivals, conventions, and corporate events. He has performed for BET, MTV, VH1, Disney, Sea World, the La Jolla Marriott and Bank of America among many other venues.
Raised in the neighborhood of Washington Heights in uptown Manhattan, New York City, Smooth started his passion of performing at the age of nine. It wasn't until he discovered the art of deception that he knew, as if by instinct, that was where he belonged. Always considered a prankster and the class clown, he quickly realized that New York was the perfect place for him to be and he started to make money right on the streets by entertaining tourists in the subway and street corners of midtown Manhattan.
He soon started to gain local celebrity status and the nickname of Smooth was quickly attached to him. Winning talent contests and awards in magic was still not enough to convince him to pursue a career in magic. It wasn't until he performed to a sell out crowd in Boston in 1998, where he combined his love for hip-hop and his Dominican heritage, that it was time to show the world what he had. It was a leap of faith.
Smooth's accomplishments include television spots in the Dominican Republic, the Philippines, Australia and Japan. Performing for 3,000 plus people at the Tsunami Aid Benefit concert in Okinawa Japan in early 2005, and winning a talent contest in Kuwait between all the branches of the armed forces.
Smooth can perform fluently in Spanish, English and Japanese and has performed formally in 38 states in America, as well as Canada, Mexico, Puerto Rico, the Dominican Republic, Spain, South Korea, Japan, the Philippines, Guam and Australia. 1
Audition
Smoothini's audition in Episode 903 consisted of performing close-up magic tricks with only cards, foam balls, and salt. Howard Stern, Heidi Klum, Mel B, and Howie Mandel all voted "Yes," sending Smoothini to Judgment Week.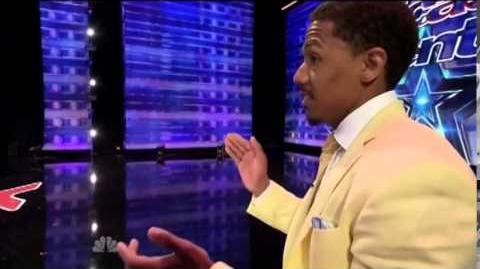 Judgment Week
Smoothini was not seen during Judgment Week. Whether he advanced straight to the Quarterfinals or he performed for the judges again is unknown, but nevertheless, he progressed to the Quarterfinals.
Quarterfinals
Smoothini's Week 4 Quarterfinals performance in Episode 915 consisted of performing close-up magic tricks with dollars bills such as one-dollar bills becoming 100-dollar bills in Mel B's hand, changing a 100-dollar bills into a 50-dollar bill into a 20-dollar bills into a 10-dollar bill, and finally to nothing. He also removed a federal seal from a 100-dollar bill. Smoothini received enough votes to be sent to the Semifinals in Episode 916 instead of Jonatan Riquelme.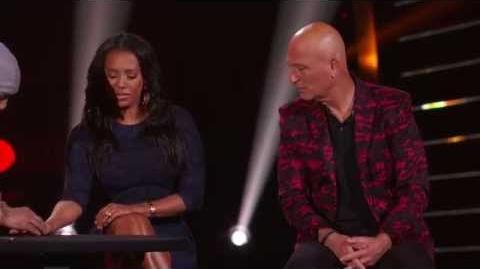 Semifinals
Smoothini's Week 2 Semifinals performance in Episode 919 consisted of taking Nick Cannon's shoe laces, Howie Mandel's ring, and creating the illusion of the ring disappearing in his hand. Smoothini then took Howie's pen and had the two female judges hold the sides of the shoelace with their hands. The pen soon appeared between the two hands with the ring around the pen's surface. Mel B then held lace in her hand and the ring seemed to vanish from Smoothini's hand onto his shoelace. Smoothini finished in fifth, sixth, or seventh place in America's Vote. In the Snapple Save, Smoothini received fewer online votes than Blue Journey. In the Judges' Choice, Howard Stern, Mel B, and Howie Mandel all did not vote for him, eliminating Smoothini from the competition in Episode 920 instead of Christian Stoinev.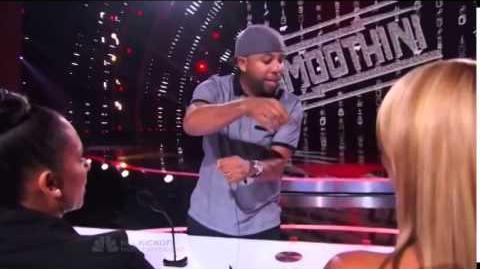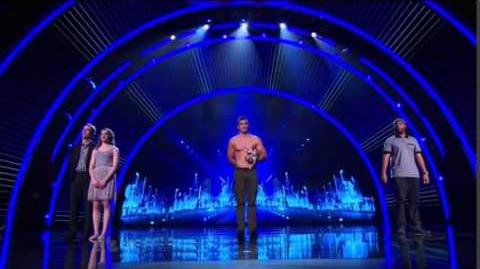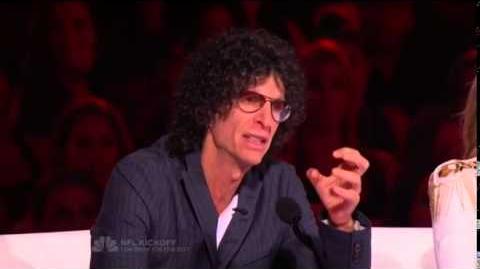 External Links
Season 9 Quarterfinals

3 • 4 • 5 • 6 • 7 • 8 • 9 • 10 • 11 • 12 • 13 • 14 • 15 • 16

Week 1
Week 2
Week 3
Week 4
Wild Card