Snap Boogie was a dancer act from Season 6 of America's Got Talent. He was eliminated in the Semifinals.
Background
Snap Boogie was born and raised in Boston, Massachusetts. He attended Mount Pleasant High School in Providence. During his time off from school, he is busy street performing and entertaining crowds all over Boston. He spends many hours practicing and coming up with his own choreography, using his skills and natural ability to "freestyle." Coming from one of the toughest neighborhoods in town, Snap Boogie tries to stay out of trouble by practicing his dancing. He strives to be a good example to kids, showing them that they too can stay off the streets if they cultivate a passion for dance. 1
The name "Snap Boogie" was given by his late uncle; himself a former break dancer who passed the torch to him. Now he plans to continue building a legacy of entertaining people with his break dancing. [1]
Audition
Snap Boogie's audition in Episode 607 consisted of dancing to "Gonna Make You Sweat." Piers Morgan, Sharon Osbourne, and Howie Mandel all voted "Yes," sending him to the Vegas Round.
Vegas Round
Snap Boogie was one of the Judges' Favorites in the Vegas Round. He was sorted into the "Dance Acts" category. His performance in Episode 611 consisted of dancing and popping while performing tricks such as slow-motion dancing. His audition was strong enough for the judges to send him to the Quarterfinals.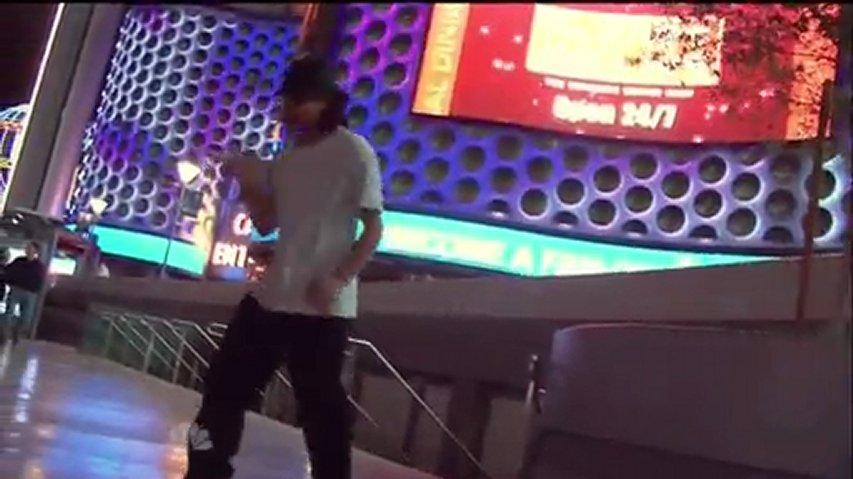 Quarterfinals
Snap Boogie's Quarterfinals performance in Episode 613 consisted of dancing to "Di Daa Daa" while accompanied by black spandex-wearing dancers. He received enough votes to send him to the Semifinals in Episode 614 instead of Fearless Flores Family and Duo Aero.
Semifinals
Snap Boogie's Semifinals performance in Episode 627 consisted of dancing and popping while performing tricks such as spinning his body while supporting his entire body with two hands, to "Boogie Wonderland". The act finished in either fifth or sixth place in America's Vote in Episode 628. In the Judge's Choice, Piers Morgan and Howie Mandel decided not to send him to the Semifinals, eliminating him from the competition instead of Smage Bros. Riding Shows.
Trivia
Snap Boogie was the first act to be announced as moving on to the semi finals in Season 6
External Links