Sprice was a Rube Goldberg machine builder act from Season 8 of America's Got Talent. He was eliminated in the Quarterfinals.
Background
Steve Price, also known as Sprice, is a Rube Goldberg machine builder from Canton, Michigan. He is currently an honors student at Michigan State University, majoring in mechanical engineering. Sprice always had an aptitude for building and designing things, and about six years ago, he started to combine toys and everyday objects to create intricate Rube Goldberg chain reactions. His YouTube videos have gained over 1,000,000 views. 1
Audition
Sprice's audition in Episode 803 consisted of demonstrating a Rube Goldberg machine that he spent three days working on that ended in a ball rolling into a soccer goal. Howard Stern, Heidi Klum, Mel B, and Howie Mandel all voted "Yes," sending Sprice to the Vegas Round.
Vegas Round
Sprice was one of thirty acts to advance straight to the Quarterfinals in New York without performing in Las Vegas in Episode 808.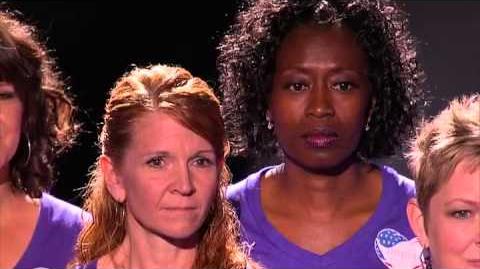 Quarterfinals
Sprice's Week 5 Quarterfinals performance in Episode 818 consisted of presenting a Rube Goldberg machine with empty water jugs, light bulbs, flyswatters, and fans, that culminated in fireworks being lit. Sprice did not receive enough votes to be sent to the Semifinals in Episode 819, eliminating him from the competition.
Trivia
Two years after Sprice was on the show, both Sprice and The Kinetic King were part of a team for the Incredible Science Machine, it was made up of many of chain reaction artists from YouTube.
External Links
Season 8 Vegas Round

Immediate Decision
Performed Day 1
Performed Day 2