Svet was a rapper and hip-hop violinist act from Season 7 of America's Got Talent. He was eliminated in the Vegas Round.
Background
Discovering new talent is often a daunting task; however, when the formula is complete, all parts, synergistic, the sky is the limit. Bulgarian native Svet was a Classical- trained violinist; conversely as soon as he discovered the fascinating world of hip hop, he began doing something extraordinary. His combination of his classical skills combined with elements of hip-hop, pop, house and reggaeton, fused an incredible sound, allowing him to move with ease throughout the industry without any limits. He has performed with many of the brightest stars in the business such as; T-Pain, Fabolous, Gym Class Heroes, Trina, Trick Daddy and is swiftly on his way to defining himself as the next sound of tomorrow.
Svet was born on September 3rd, 1986 in Eastern Europe and at the age of only three, he displayed his unique talent on the Violin. Through dedication, determination and discipline, his early compositions on piano and violin won him a scholarship to the legendary Eastman School of Music. As a violinist, singer and music producer, Svet is now one of the few if not the only one in the industry with such horizon. "I love the fact that I can elevate music to the next level. It gives me a great feeling watching people enjoying and dancing to my music".
Svet has been featured on networks such as ABC, BET and MTV and is now on his collaborative journey with other artists. He was featured on 106&Park 2009 as he performed for superstars Jamie Foxx and Kanye West. In May of 2011 he was nominated by the biggest hip hop website in the world Worldstarhiphop.com as "Talent of the week" and his video received over 100,000 views in just over a week. Through his concert gigs and recordings, he continues to attract the ears of many generations. 1
Audition
Svet's audition in Episode 706 consisted of playing a song on the violin in a hip-hop style. Howard Stern, Sharon Osbourne, and Howie Mandel all voted "Yes," sending the act to the Vegas Round.

https://youtu.be/_BtvLzABOss<Audition
Vegas Round
Svet was one of the Standby Acts in the Vegas Round. He was sorted into the "Rappers" category. His performance in Episode 713 consisted of rapping and playing the violin in a hip-hop style. His audition was not strong enough for the judges to send him to the Quarterfinals, eliminating him from the competition along with Rob Hayes and The Rhymatist.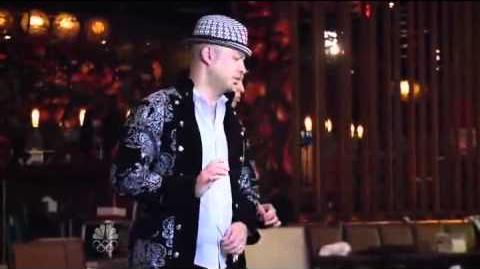 External Links
Season 7 Vegas Round

Uncategorized
Judges' Favorites
Standby Acts
Withdrew
Disqualified