Taylor Reed was a magician act from Season 7 of America's Got Talent. He was eliminated in the Vegas Round.
Background
Taylor Reed was born on May 15, 1966, and he grew up in Clute, Texas. At the age of four, Taylor was already sitting in on the drums in his father's Fifties band. Then, Taylor attended the Dean Scott show where he was introduced to magic. The magic act brought an insatiable craving for Taylor to learn all about the art of illusion. Thus, Taylor's career was initiated at the age of five when he began performing professionally in his home town area. Taylor and his 15-member crew traveled throughout the United States to share his gift with many charities such as the March of Dimes, the Shriners, and the Ronald McDonald House. While taking time off from touring, Taylor performed eight to ten shows a week at the Taylor Reed Magical Dinner Theater, where many other charitable performances were given. Many of Taylor's generous performances were covered on television.
Taylor's devotion in magic paid off in 1979, when he became the Texas Association of Magician's Junior Stage Magician of the Year at the competition in San Antonio, Texas. The next year, Taylor was hired as the finale of the show at the convention, which also featured Lance Burton. Taylor spent most of his time growing up practicing magic and playing drums in his garage. Taylor had a young friend who was dreaming of becoming a singer, named Selena Quintanilla, and Taylor gave her sister drumming pointers. On December 13, 1981, Selena's father hosted a dinner night at his local restaurant, Papa Gayo's. There, the evening "featuring Bobby Reed's tribute to Elvis, his son Taylor's magic show, and a style show" is noted in Como la Flor by Joe Nick Patoski. Taylor also had the chance to play drums with Selena when she won the National Talent Competition - StarMania. Selena moved on and became a successful singer, but her life ended too soon. Taylor was one of the lucky ones who had the opportunity to know her.
In addition to performing, Taylor has spent endless hours creating, designing, directing, and building his own custom illusions, such as the World's Largest Hourglass. Taylor was influenced by Harry Houdini's death-defying water torture cell illusion. In this illusion, Taylor was covered by sand inside an hourglass and vanished in the nick of time to reappear in the back of the theater. Taylor used his drumming genius to create and to design the 25-Piece Drum Set Vanish, which transformed into a motorcycle. These and many other chances to create and to design at 14 years old, allowed Taylor to gain respect from many of magic's superstars such as Siegfried & Roy, David Copperfield, Lance Burton, and First Lady of Magic, Melinda. The media is no stranger for Taylor either. Taylor has been in various magic magazines since his debut in Las Vegas at 15 years old about his performances throughout the world. Taylor has also appeared on various talk shows and appeared in a TV commercials.
Since 1994, Taylor has been putting his creating and designing ability to use in his own company, DTR Entertainment  where he has created sets and props for some of Las Vegas' most successful productions, such as Las Vegas headliner and AT&T spokesman, Carrot Top. Taylor also created the entire productions of Beyond Death's Door, a traveling religious experience for the First Baptist Church in Amarillo, Texas. In addition to building items for American clients, Taylor has also designed and built magic illusions for famous Japanese acts. Taylor Reed has performed many corporate events as well, such as the Miss Teen USA broadcast, where he custom designed his magic to fit the theme of the productions. In 2005, Taylor turned his focus to headlining in Branson, Missouri. He currently still performs In his own show the Magic & Comedy of Taylor Reed and recently ended a four year run at the Famous Jim Stafford Theatre. In 2019 Taylor signed a 5 year contract with the Dutton Family Theatre in Branson, Missouri and will be performing his full illusion show through 2025. http://www.taylorreed.com/abouttaylor.htm 1]
Audition
Taylor Reed's audition in Episode 709 consisted of creating the illusion of a motorcycle appearing out of nowhere in a small box. Howard Stern, Sharon Osbourne, and Howie Mandel all voted "Yes," sending the act to the Vegas Round.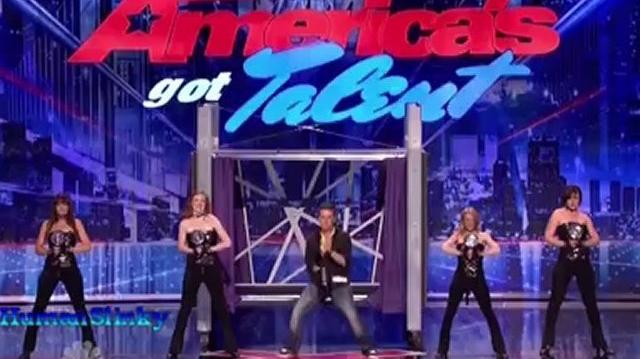 Vegas Round
Taylor Reed was one of the Judges' Favorites in the Vegas Round. He was sorted into the "Magic Acts" category. His performance in Episode 712 consisted of creating the illusion of a helicopter appearing out of nowhere. He was eliminated from the competition along with Justin Rivera.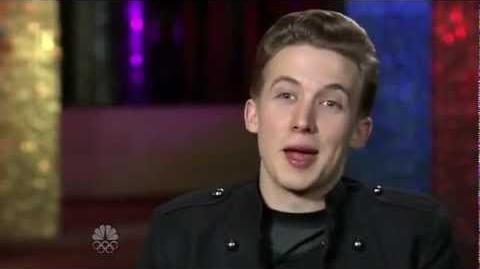 External Links
Season 7 Vegas Round

Uncategorized
Judges' Favorites
Standby Acts
Withdrew
Disqualified