The HillBenders was a bluegrass band act from Season 7 of America's Got Talent. It was eliminated in the Vegas Round.
Background
The HillBenders have been winning over audiences from coast to coast with their unique style, original compositions and relentless drive. They are gaining international recognition for their aggressive combination of contemporary influences with traditional inspiration and instrumentation, as well as their infectiously energetic stage performances.
Claiming the championship title at the 2009 Telluride Bluegrass Band Competition helped put The HillBenders on the map, and their victory at the 2010 National Single Microphone Championships prove that they continue to be a force to be reckoned with. One look at their 2010 tour schedule confirms that The HillBenders have become a must-see act with appearances at some of the country's premiere music events such as the International Bluegrass Music Association's Fan Fest, Grey Fox Bluegrass Festival, Walnut Valley Festival, Mullberry Mountain Harvest Festival, Telluride Bluegrass Festival, Silver Dollar City's Bluegrass and Bar-B-Q festival.
The HillBenders released their debut album Down To My Last Dollar in spring 2010. Produced by Jeremy Chapman and featuring Jeremy Garrett of the Infamous Stringdusters on fiddle, this anticipated release is the first full-length effort from the group. With 11 of the 13 tracks on the album being original compositions, The HillBenders are giving listeners a truly unique experience far from the typical bluegrass fare.
Formed in the spring of 2008, the band's members hail from distant corners of the U.S. but now base themselves in Springfield, MO. Rooted in the traditions of bluegrass, The HillBenders push the boundaries of the genre by combining influences from country, rock, blues, jazz and Americana into their sound to produce something entirely new. 1
Audition
The HillBenders' audition was never televised. It is unknown whether or not it was buzzed, but at least two judges voted "Yes," sending it to the Vegas Round.
Vegas Round
The HillBenders was one of the Standby Acts in the Vegas Round. It was sorted into the "Bands" category. Its performance in Episode 713 consisted of performing "Papa Was a Rollin' Stone." Its audition was not strong enough for the judges to send it to the Quarterfinals, eliminating it from the competition along with Dillon Havins and Friends and The Emily Anne Band.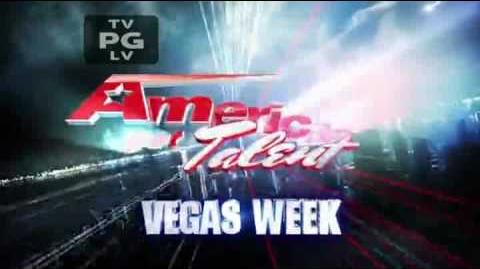 External Links
Season 7 Vegas Round

Uncategorized
Judges' Favorites
Standby Acts
Withdrew
Disqualified