The Strong Man

Information
Age (at audition)
43
Sex
Male
Act
Strongman
Seasons
5
Position Reached
Quarterfinalist
The Strong Man, also known as John Beatty, was a strongman act from Season 5 of America's Got Talent. He was eliminated in the Quarterfinals.
Background
John Beatty, The Strong Man, works as a registered nurse at an operating room. He is from Pesotum, Illinois, and has a wife and two kids.
Audition
The Strong Man's audition in Episode 509 consisted of rolling up a regular frying pan, using his fist as a hammer to drive a nail through a license plate and two wooden boards, setting a 290-pound ball of concrete on his lap, and then bending a large-sized nail at the same time, all to "Macho Man". Piers Morgan buzzed the act. Piers claimed he did not find The Strong Man that impressive as the frying pan had probably been particularly weak. Howie Mandel challenged Piers to unroll it, but he was unable to. The Strong Man then successfully unrolled it himself. With The Strong Man having proven himself, Piers, Sharon Osbourne, and Howie all voted "Yes," sending the act to the Vegas Round.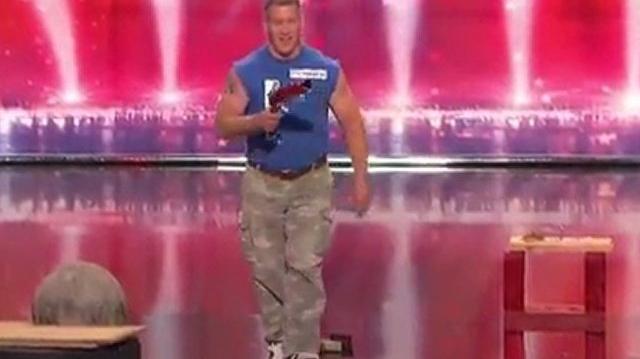 Vegas Round
The Strong Man was one of the Judge's Favorites in the Vegas Round. He was sorted into the "Danger Acts" category. His performance in Episode 511 consisted of lifting a wooden block with six women sitting on it and staying still while his arms were wrapped around bands being pulled by two motor bikes at full speed. His performance was strong enough for the judges to send him to the Quarterfinals along with Twisted Trystan & Krystan.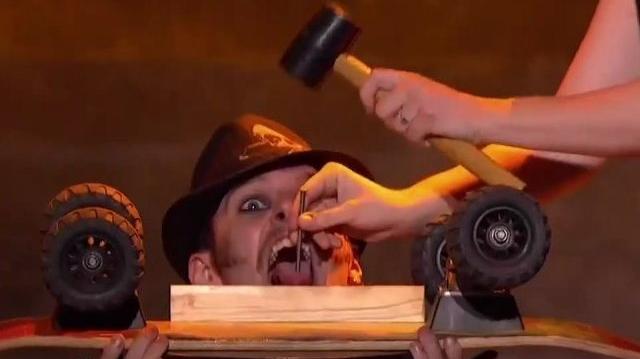 Quarterfinals
The Strong Man's Quarterfinals performance in Episode 515 consisted of lifting a motorcycle, moving a car, and then flipping the car over. Piers Morgan buzzed the act. He did not receive enough votes to finish in at least fifth place in America's Vote, eliminating him from the competition in Episode 516 along with Lil Chris, instead of Michael Grimm.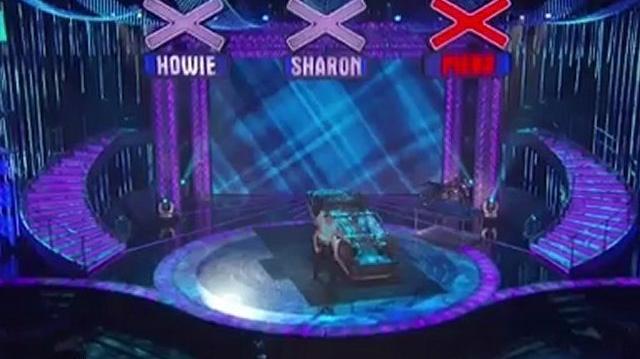 External Links