The Untouchables

Information
Age (at audition)
8-13
Sex
Mixed
Act
Dance Group
Seasons
7
Position Reached
6th Place
The Untouchables was a dance group act from Season 7 of America's Got Talent. They finished the competition in 6th place.
Background
The Untouchables are coached by Manny and Lory Castro from Dancetown in Doral, Florida, both coaches and dancers for the Miami All Stars of Season 6. Manny and Lory's son and daughter are both dancers in The Untouchables, as well as siblings of other Miami All Stars. Dancing together for three years, The Untouchables study a variety of dance types, including Latin ballroom, ballet, jazz, hip-hop and contemporary dance. 1
Audition
The Untouchables' audition in Episode 709 consisted of dancing as a group to "On the Floor". Howard Stern, Sharon Osbourne, and Howie Mandel all voted "Yes," sending the act to the Vegas Round.
Vegas Round
The Untouchables was one of the Judges' Favorites in the Vegas Round. The group was sorted into the "Kid Acts" category. Its performance in Episode 712 consisted of dancing to "Turn the Beat Around." Its audition was strong enough for the judges to send it to the Quarterfinals along with Edon and Sebastien "El Charro de Oro".
Quarterfinals
The Untouchables' Quarterfinals performance in Episode 718 consisted of dancing as a group to a remix of "Magalenha." The group received enough votes to be sent to the Semifinals in Episode 719 instead of Elusive and Jake Wesley Rogers.
Semifinals
The Untouchables' Semifinals performance in Episode 728 consisted of dancing as a group to "Tango Apache." At one point in their performance, all the girls of the group "Quick-changed" into different clothes. The group received enough votes to be revealed as one of the Top 4 of the second Semifinal round instead of The Magic of Puck and Tim Hockenberry. The Untouchables was later revealed in Episode 729 to be one of the Top 2 of the second Semifinal round, immediately sending it to the Finals.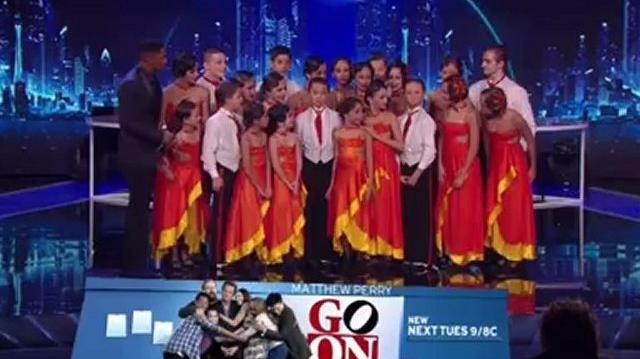 Finals
The Untouchables' Finals performance in Episode 730 consisted of dancing as a group to "Proud Mary."
Finale
For the finale in Episode 731, The Untouchables danced as a group as Frankie J sang in a duet. The act was revealed to have finished in sixth place in the competition that same night, behind Olate Dogs, Tom Cotter, William Close, David Garibaldi and His CMYK's, and Joe Castillo.
After the Show
The Untouchables competed on Season 2 of World of Dance. They were eliminated in The Duels.
External Links
Season 7 Vegas Round

Uncategorized
Judges' Favorites
Standby Acts
Withdrew
Disqualified
Season 7 Quarterfinals

Week 1
Week 2
Week 3
Week 4
YouTube
Wild Card
Season 7 Semifinals

Week 1
Week 2
Community content is available under
CC-BY-SA
unless otherwise noted.