Thia Megia was a singer act from Season 4 of America's Got Talent. She was eliminated in the Quarterfinals in the Judges' Choice.
Background
Thialorei Lising "Thia" Megia was born in Redwood City, California, in 1995. Her biggest passion has been singing for a long as she can remember. Thia Megia also loves to write stories and songs. Thia (started singing at the age of four and wherever she'd go, she'd get up on a table to sing and dance with a spoon as a pretend microphone. At age six, Thia Megia wrote her very first song, dedicated to her teddy bear.
From then on, Thia Megia has been invited by friends and family to perform for birthday parties and many other occasions. Thia Megia's biggest inspirations are her parents, her siblings and the rest of her family. 1
Audition
Thia Megia's audition in Episode 403 consisted of singing Jennifer Hudson's "I Am Changing." Piers Morgan, Sharon Osbourne, and David Hasselhoff all voted "Yes", sending Thia to the Vegas Round.
Vegas Round
Thia Megia appeared without performing in the Vegas Round. Her audition was strong enough for the judges to send her to the Quarterfinals in Episode 411.
Quarterfinals
Thia Megia's Week 1 Quarterfinals performance in Episode 413 consisted of singing Miley Cyrus's "The Climb." Thia finished in either fifth or sixth place in America's Vote. In the Judges' Choice, although Piers Morgan voted for her, Sharon Osbourne and David Hasselhoff did not, eliminating Thia from the competition in Episode 414 instead of Arcadian Broad.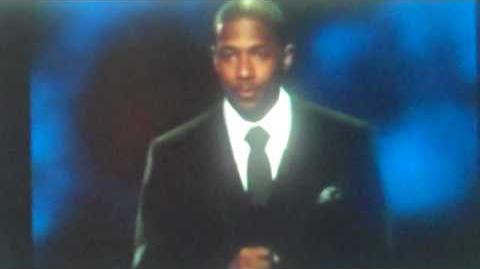 After the Show
Thia Megia finished in the Top 11 of the tenth season of American Idol in 2011.
External Links