Timber Brown

Information
Age (at audition)
28
Sex
Male
Act
Acrobat
Seasons
8
Position Reached
Semifinalist
Timber Brown was an acrobat (pole artist and aerialist) act from Season 8 of America's Got Talent. He was eliminated in the Semifinals.
Background
Timber Brown grew up with an alcoholic father and a drug addict mother. He found solace climbing trees as a kid. Timber Brown, most noted for his vocabulary and skill on pole, is a professional aerial and acrobatic artist. Timber has been a featured character and performer in numerous productions and special events around the globe. In addition to owning and operating 'Anomalia Entertainment', based in Las Vegas, Timber primarily performs as an independent contractor in association with several entertainment companies worldwide.
As well as performing, Timber loves apparatus concept creation and acrobatic vocabulary research. "This is what I really love and enjoy…it's difficult enough for me not to climb anything I see that piques my curiosity. Especially if it has an interesting shape or I see that something amazing can be done with it… I am very fortunate that this is my livelihood." [1]
Audition
Timber Brown's audition in Episode 807 consisted of acrobatic pole dancing and performing a hand stand. Howard Stern, Heidi Klum, and Howie Mandel (Mel B was not allowed to vote because she had previously performed with Timber in a Las Vegas show) all voted "Yes," sending Timber to the Vegas Round.
Vegas Round
Timber Brown was sorted into the "Acrobat" category in the Vegas Round. His performance in Episode 808 consisted of performing more acrobatic pole feats such as climbing up a pole with just his hands, flipping onto an adjacent pole, and clinging to a pole with just his ankles, all to Tim McGraw's "Cowboy in Me." Timber's performance was strong enough for the judges to send him to the Quarterfinals along with KriStef Brothers in Episode 809.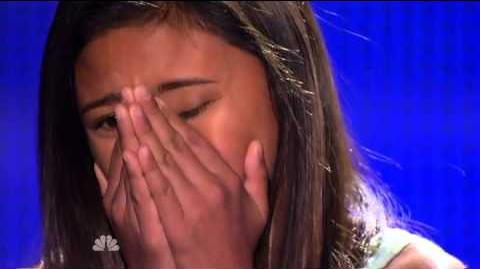 Quarterfinals
Timber Brown's Week 4 Quarterfinals performance in Episode 816 consisted of hanging onto a metal, suspended apparatus resembling a Saturn-shaped cage in various ways such as with one hand, by the back of his neck, and inside the hollow sphere. Timber received enough votes to be sent to the Semifinals in Episode 817.
Semifinals
Timber Brown's Week 2 Semifinals performance in Episode 822 consisted of performing acrobatic tricks while hanging onto wet straps such as spinning and occasionally dropping into a large pool of water. Timber did not receive enough votes to be sent to the Finals in Episode 823, eliminating him from the competition along with American Military Spouses Choir, instead of Branden James.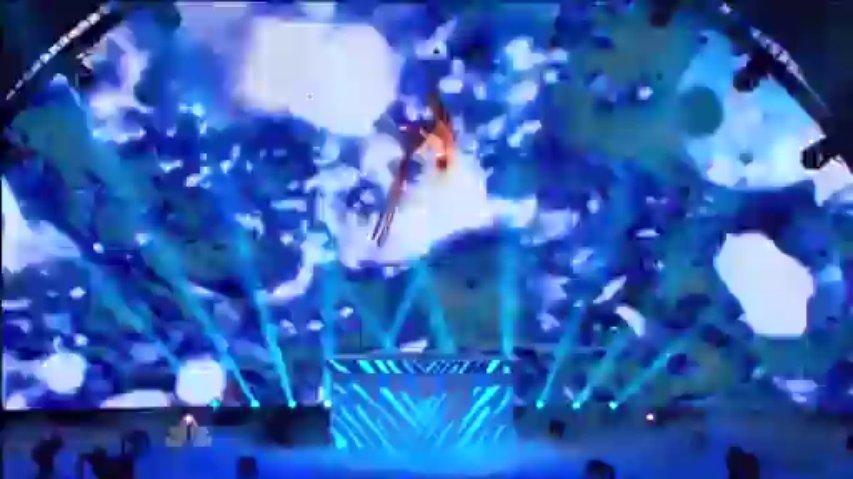 Trivia
Timber Brown is the first televised act in America's Got Talent history that a judge was barred from voting on since they knew the act personally prior to the show.
External Links
Community content is available under
CC-BY-SA
unless otherwise noted.