Todd Oliver

Information
Age (at audition)
53
Sex
Male
Act
Dog Ventriloquist and Comedian
Seasons
7
Position Reached
Semifinalist
Todd Oliver was a dog ventriloquist and comedian act from Season 7 of America's Got Talent. He was eliminated in the Quarterfinals in the Judges' Choice, but he returned for the Wild Card Show. He was later eliminated again in the Semifinals in the Judges' Choice.
Background
Todd Oliver, takes ventriloquism to the next level by incorporating his dog, Irving, into his act. A ventriloquist for 35 years, Todd is also an animal lover with seven dogs, five horses, and two cats. After a tornado hit the theater Todd invested in, he lost big. Now, he's hoping to put Irving on the map with his performance on America's Got Talent. 1
Audition
Todd Oliver's audition in Episode 701 consisted of Todd portraying a talking dog through the use of ventriloquism and a fake mouth attached to a real dog, and then making jokes about dogs. Howard Stern, Sharon Osbourne, and Howie Mandel all voted "Yes," sending the act to the Vegas Round.
Vegas Round
Todd Oliver was one of the Judges' Favorites in the Vegas Round. He was sorted into the "Novelty Acts" category. His performance in Episode 711 consisted of Todd and Irving being involved in a banter about their roles as owner and dog respectively as well as a fast-paced back-and-forth argument. The act's audition was strong enough for the judges to send it to the Quarterfinals in Episode 712 along with Horse.
Quarterfinals
Todd Oliver's Quarterfinals performance in Episode 714 consisted of Irving confessing his mood for love, Lucy doing a duck impression, and the two dogs giving reasons why they do not like each other with Todd as the mediator. He finished in either fourth or fifth place in America's Vote. In the Judge's Choice, Howard Stern and Howie Mandel both decided not to send him to the Semifinals, eliminating him from the competition in Episode 715 instead of Edon.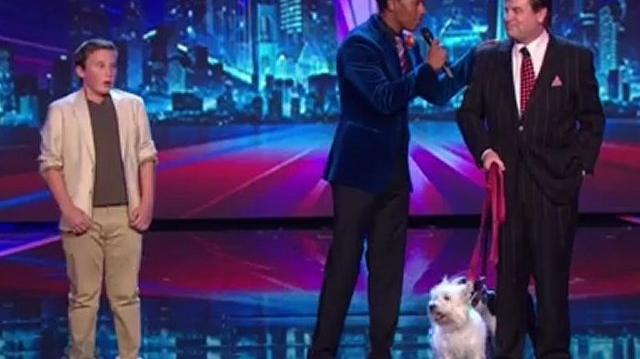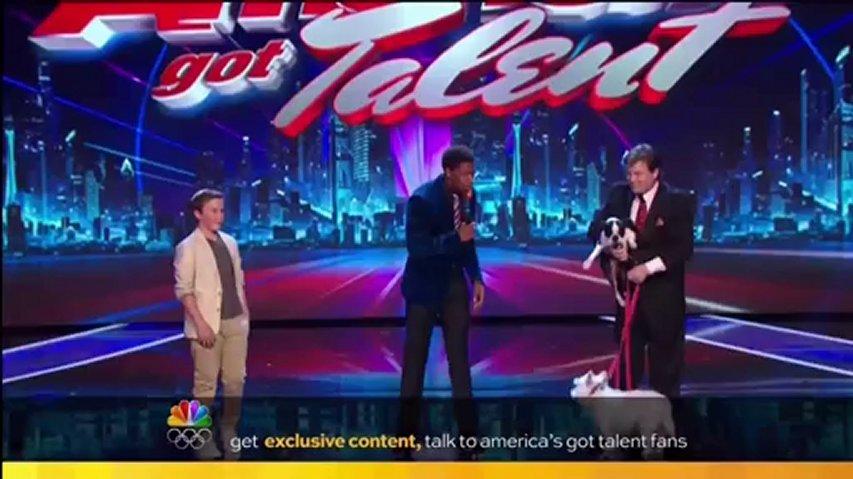 Wild Card
Todd Oliver was brought back by Howard Stern for the Wild Card Show. Todd's performance in Episode 724 consisted of a skit of him and his dog Irving talking about Irving running for president. Jokes included voting for either the white guy or the black guy, or Irving (both white and black), fixing a cat, being kicked out of obedience school for talking back, and Joe Biden being Obama's dog's name. Todd received enough votes to be sent to the Semifinals in Episode 725 instead of Cristin Sandu and Spencer Horsman.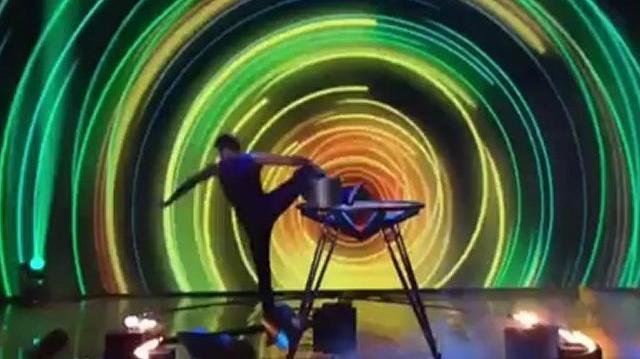 Semifinals
Todd Oliver's Semifinals performance in Episode 726 consisted of a skit of him and his dog Irving in a talk show scenario with Todd as the host interviewing Irving. "Irving" (as a puppet) answered questions sent in by his fans in a comedic manner. Todd received enough votes to be revealed as one of the Top 4 of the first Semifinal round instead of Donovan & Rebecca and Edon. Todd was later revealed to have finished in either third or fourth place in America's Vote. In the Judges' Choice, although Howard Stern voted for him, Sharon Osbourne and Howie Mandel did not, eliminating Todd from the competition in Episode 727 instead of Joe Castillo.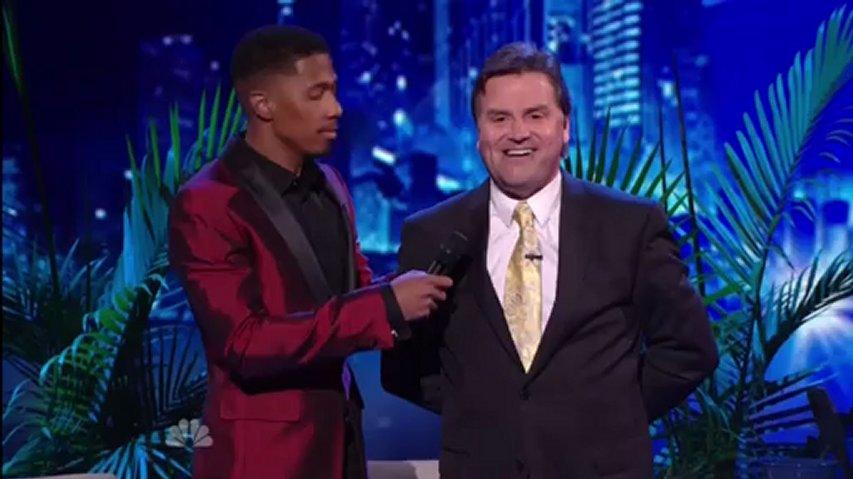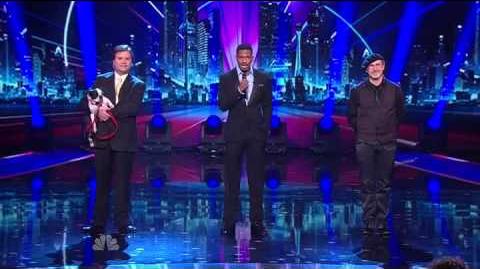 External Links
Season 7 Vegas Round

Uncategorized
Judges' Favorites
Standby Acts
Withdrew
Disqualified
Season 7 Quarterfinals

Week 1
Week 2
Week 3
Week 4
YouTube
Wild Card
Community content is available under
CC-BY-SA
unless otherwise noted.