Turf was a hip-hop contortionist dancer act from Season 7 of America's Got Talent. He was eliminated in the Semifinals.
Background
Alonzo Jones, whose stage name is Turf, graduated from high school and mentioned that his mother kicked him out of the house because of his desire to pursue a career in dance. He has not spoken to his mother ever since. He had been homeless for two years but now lives in an apartment , and makes his living by performing on the streets, sometimes all night.
Audition
Turf's audition in Episode 702 consisted of dancing to "Boom Boom Pow" with contortionist and robotic moves. Howard Stern, Sharon Osbourne, and Howie Mandel all voted "Yes," sending him to the Vegas Round.
Vegas Round
Turf was one of the Standby Acts in the Vegas Round. He was sorted into the "Solo Dancers" category. His performance in Episode 713 consisted of dancing to Lil Wayne's "I Am Not a Human Being" with contortionist moves. His audition was strong enough for the judges to send him to the Quarterfinals.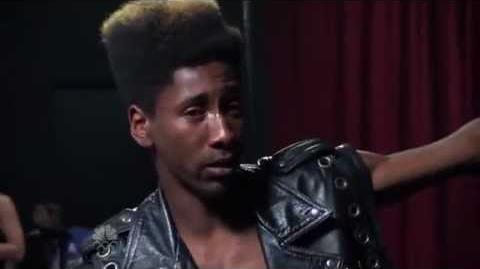 Quarterfinals
Turf's Quarterfinals performance in Episode 716 consisted of dancing and contorting his body to "Imma Be." He received enough votes to be sent to the Semifinals in Episode 717 along with Tim Hockenberry.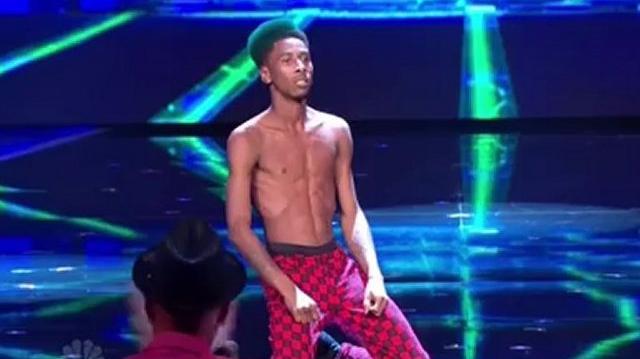 Semifinals
Turf's Semifinals performance in Episode 726 consisted of contorting his body and dancing to "Yeah 3x." He did not receive enough votes to place in the Top 4 that night, eliminating him from the competition in Episode 727 along with The Scott Brothers, instead of Joe Castillo.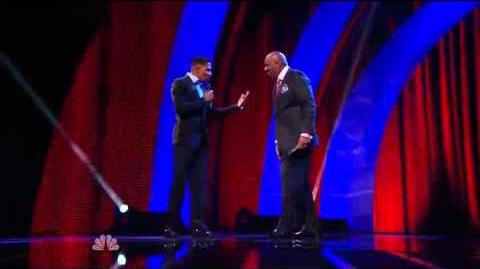 Trivia
Turf and Stepz were good friends in Las Vegas and had a friendly rivalry with each other. Both were also left by their mothers.
Howard stated Unity in Motion is similar when he told Turf to keep his eye on them.
External Links
Season 7 Vegas Round

Uncategorized
Judges' Favorites
Standby Acts
Withdrew
Disqualified
Season 7 Quarterfinals

3 • 4 • 5 • 6 • 7 • 8 • 9 • 10 • 11 • 12 • 13 • 14 • 15 • 16

Week 1
Week 2
Week 3
Week 4
YouTube
Wild Card