Viva La Muerte was a burlesque dancer act from Season 6 of America's Got Talent. She was eliminated before the Vegas Round.
Audition
Viva La Muerte's audition in Episode 604 consisted of stripping some of her clothes and "playing" a wooden replica angus young guitar. Sharon Osbourne and Howie Mandel both voted "Yes" (Piers Morgan was not present), sending her to the Vegas Round.
Vegas Round
Viva La Muerte did not compete in the Vegas Round, meaning she was either cut or withdrew before this stage of the competition.
Audition All Stars
Viva La Muerte performed in Episode 632 as one of the ten Audition All Stars in the Season 6 America's Got Talent finale. Her role consisted of burlesque dancing and singing "Time of My Life" with the others.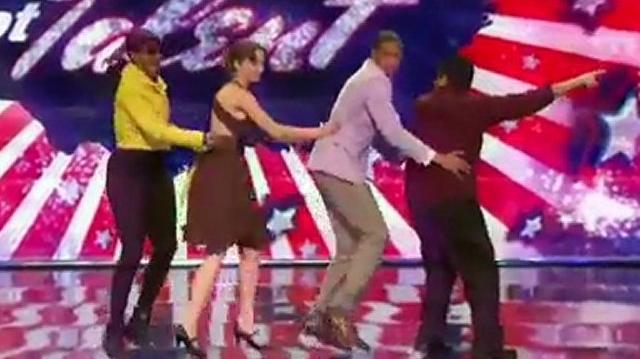 Trivia
Viva La Muerte was the only Season 6 Audition All Star that had actually progressed to the Vegas Round.