William Close

Information
Age (at audition)
42
Sex
Male
Act
Earth Harpist
Seasons
7
Position Reached
3rd Place
William Close was an earth harp musician act from Season 7 of America's Got Talent. He finished the competition in 3rd place.
Background
The first Earth Harp was invented in 1999 by artist/musician, William Close. It is the longest stringed instrument in the world, with strings that extend up to 1,000 feet in length. It uses architecture and landscape as part of the instrument. The architecture basically becomes the instrument. The Earth Harp's first installation featured the resonating chamber mounted on one side of a valley with the strings stretched out nearly 1,000 ft to the other side. It turned the valley into a giant harp!
The Earth Harp is played using violin resin on cotton gloves and musical bows. The performer's hands are run along the strings to created cello-like tones. The act of rubbing the strings creates a longitudinal compression wave. This vibration is similar to the vibration patterns that produce tones when you run your finger around the edge of a wine glass. It is also similar to the vibration patterns created while playing singing bowls.
As William Close experimented with some of his early design concepts, he created a method of tuning the giant long strings; using a specially designed tuning block that he discovered could tune the strings to any scale. The instrument is typically tuned in an A minor scale. Flats and sharps can also be included for certain installations; this is easily done by shifting the tuning block.
Since that day in 1999, William and MASS Ensemble have created hundreds of Earth Harp installations all over the world. From the Grand Theater of Shanghai to the Space Needle in Seattle, each installation is unique to its own environment. An Earth Harp installation celebrates the architecture and landscape of its surroundings. The environment and architecture are transformed by the strings. 1
Audition
William Close's audition in Episode 701 consisted of playing music. Howard Stern, Sharon Osbourne, and Howie Mandel all voted "Yes", sending him to the Vegas Round.
Vegas Round
William Close was one of only three acts (the other two being David "The Bullet" Smith and Olate Dogs) to advance straight to the Quarterfinals in Episode 711 without auditioning in Las Vegas.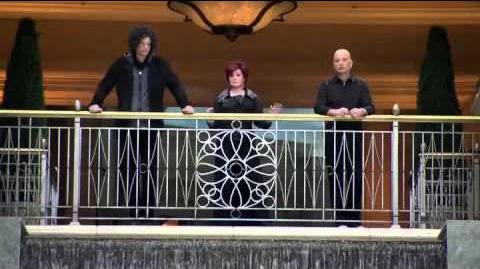 Quarterfinals
William Close's Quarterfinals performance in Episode 720 consisted of playing the earth harp, and a drum wheel, as guest singer Rafe Pearlman sang The Who's "Love, Reign O'er Me". William received enough votes to be sent to the Semifinals in Episode 721 instead of Sebastien "El Charro de Oro" and Unity in Motion.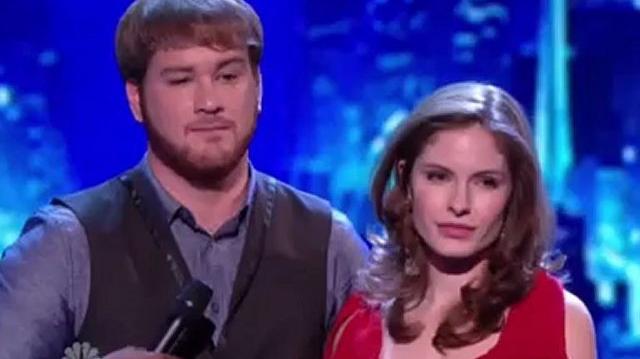 Semifinals
William Close's Semifinals performance in Episode 726 consisted of performing Muse's "Starlight" with the earth harp and a variety of different self-made instruments such as a suit resembling a violin. He received enough votes to be revealed as one of the Top 4 of the first Semifinal round instead of Academy of Villains and Andrew De Leon. William was later revealed in Episode 727 to be one of the Top 2 of the first Semifinal round, immediately sending him to the Finals.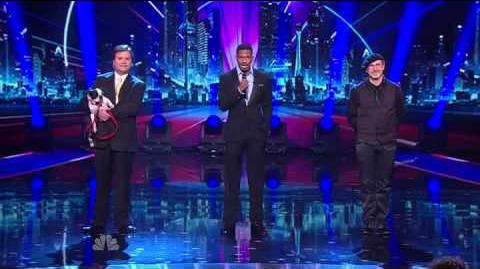 Finals
William Close's Finals performance in Episode 730 consisted of performing with his earth harp "Pachelbel's Canon in D" and "America the Beautiful" in a symphony of his self-invented instruments.
Finale
For the finale in Episode 731, William Close played the earth harp while OneRepublic performed "Feel Again" in a duet. William was revealed to have finished in third place in the competition that night, in front of David Garibaldi and His CMYK's, Joe Castillo, and The Untouchables, but behind Olate Dogs and Tom Cotter.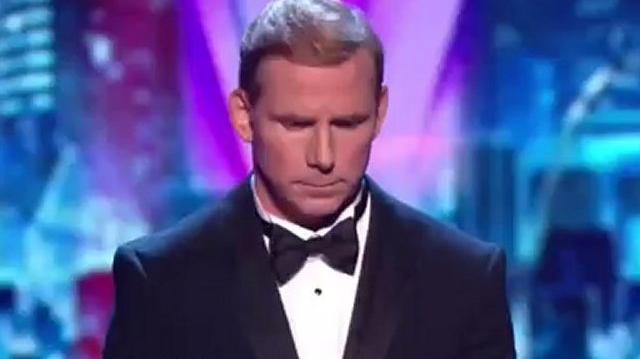 After the Show
William Close auditioned for the 2013 season of France's Got Talent. He advanced past the auditions but did not make it to the live shows [1].In 2019, William Close was a contestant on CBS's The World's Best, a similar talent competition show. He was eliminated in the Battle Rounds, losing to A cappella group Naturally 7.  In 2020, he auditioned for Romania's Got Talent.
Trivia
External Links
Season 7 Vegas Round

Uncategorized
Judges' Favorites
Standby Acts
Withdrew
Disqualified
Season 7 Quarterfinals

Week 1
Week 2
Week 3
Week 4
YouTube
Wild Card
Community content is available under
CC-BY-SA
unless otherwise noted.