Wreckless was a dance group act from Season 5 of America's Got Talent. It was eliminated in the Quarterfinals.
Background
Wreckless is a self-taught group of friends who fuse different styles of dance to entertain. They perform at parties and events while competing in local dance competitions. When the group formed in 2008, they used local parks as their rehearsal space. With limited funds, they made costumes from thrift store purchases and sewing their own clothes. 1
Audition
Wreckless's audition in Episode 505 consisted of dancing to "Telephone." Piers Morgan, Sharon Osbourne, and Howie Mandel all voted "Yes," sending the group to the Vegas Round.
Vegas Round
Wreckless was one of the Judges' Favorites in the Vegas Round. It was sorted into the "Dance Acts" category. Its performance in Episode 511 consisted of dancing to "Blah Blah Blah." Its audition was strong enough for the judges to send it to the Quarterfinals along with Lindsey Stirling.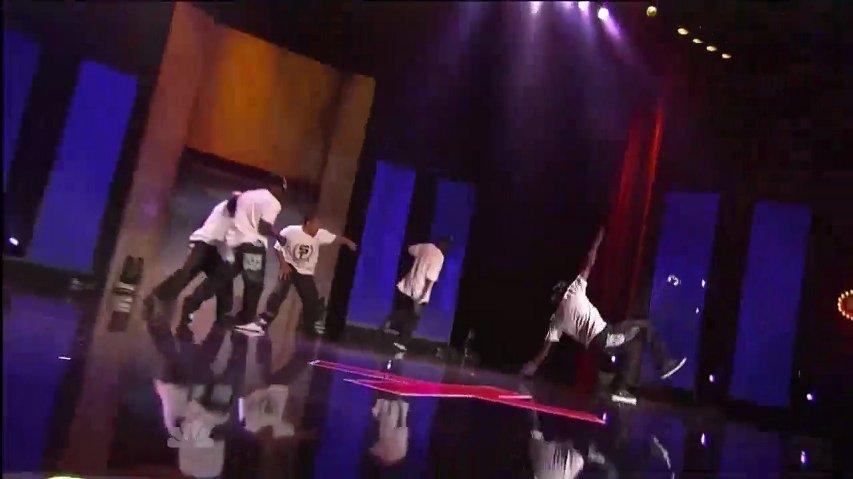 Quarterfinals
Wreckless's Quarterfinals performance in Episode 515 consisted of dancing as a group to a carnival theme to "Merry Go Round." In the Judge's Choice, although Piers Morgan voted for Wreckless, Sharon Osbourne and Howie Mandel both decided not to send it to the Semifinals, eliminating the act from the competition in Episode 516 instead of Antonio Restivo.
External Links