Xclusive

Information
Age (at audition)
18
Sex
Male
Act
Robotic Mime Dancer
Seasons
3
Position Reached
Vegas Round
Xclusive was a robotic mime dancer act from Season 3 of America's Got Talent. He was eliminated in the Vegas Round, but was called back again as a Wild Card in Hollywood. However, he was eliminated again when he did not receive enough votes to enter the Quarterfinals.
Background
Born to songwriter and musician parents, Xclusive, whose real name is Kenneth Paryo, has studied classical piano technique for over nine years. He also became proficient in multiple genres of music as well as music production and writing.
He became interested in dancing at the age of 13. After about four years of practice he perfected his own freestyle moves and began to perform and battle at dance competitions.
Xclusive has performed on the dance reality show "So You Think You Can Dance." He has opened for Trey Songz, Minor League Basketball, National Basketball Association and the National Collegiate Athletic Association. 1
Audition
Xclusive's audition in Episode 305 consisted of robotic miming and dancing to a self-mixed track. Piers Morgan, Sharon Osbourne, and David Hasselhoff all voted "Yes", sending Xclusive to the Vegas Round.
Vegas Round
Xclusive was one of the Variety Acts in the Vegas Round. He was sorted into the "Kid Acts" category. His performance in Episode 308  was not fully televised, but it consisted of dancing to the theme song of "Inspector Gadget." Xclusive's audition was strong enough for the judges to include him in the Top 60 shortlist, but he was not sent to the Top 40 Quarterfinals, eliminating him from the competition in Episode 309.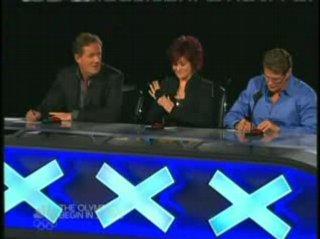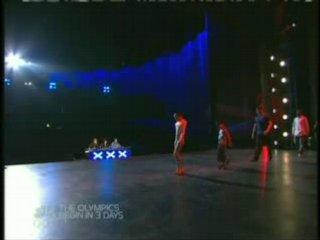 Wild Card
Xclusive was one of eight acts eligible for the Wild Card spot in the Quarterfinals left by the Russian Bar Trio, who was forced to withdraw due to a serious injury. Unfortunately, Xclusive did not receive enough votes from America to be sent to the Quarterfinals, eliminating him from the competition again in Episode 310.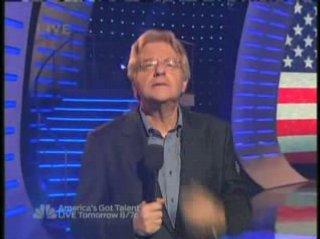 External Links